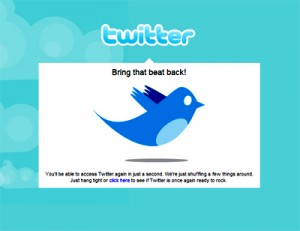 In the news recently, it appears that the recent competition between
Aston Kutcher and CNN's Larry King for Twitter popularity was won by


Kutcher
who was the first on the network to reach one million followers.
Interestingly enough,, just a week or so ago, a supposed
attempted suicide attempt was thwarted when the person making the attempt broadcast the news on wife of Aston Kutcher ,  Demi Moore's Twitter board, in which she supposedly responded to check the sincerity, which led to a chain reaction of another person in Dallas TX, contacting the Police Department in San Jose CA, where she was residing.
They showed up at her front door asking if she was on Twitter.

IMHO, well…. lets just see what it turns into.
twitter.com/PimpHop , you follow?