THE BIGGER PERSON – It's Who I Be! When Success Comes As Easy As Giving Candy To A Baby #ImWithHer
|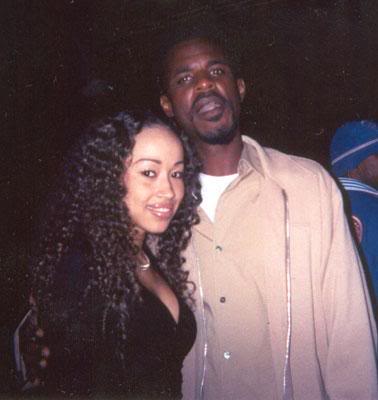 Rylan Branch + Her
V.I.P. Section @ House Of Blues Los Angeles,
Spring 2003

Rylan Branch Self Analysis – Tuesday November 1, 2016
Congratulations, as we have made it to yet another first day of November, so let's be thankful.
In the immediate days ahead, significant decisions will be made by each and every one of us that will shape future outcomes for years to come, so with this in mind, a "mature decision" was made by yours truly, to conduct some thorough self analysis to note where I am, in addition to who I be as a unique being, in order to make the best decisions moving forward and upward to the promised land.
My position is, that If I have solutions for her, which I do, then I also am able to have solutions with her, and since True Democracy is The Ladies Choice, I simply identify myself as The Force, which leaves her with the choice of whether or not I am to be with her.
To Good Health, And May The Force Be With You.
Rylan Branch
Janitor/Maintenance Man
PimpHop.com Life Experience Magazine
Established in 2002
Keeping it "P" till 3003