SELLING GOOD CONVERSATION – The Future Of The World's Oldest Profession Starring Professor Amber Rose
|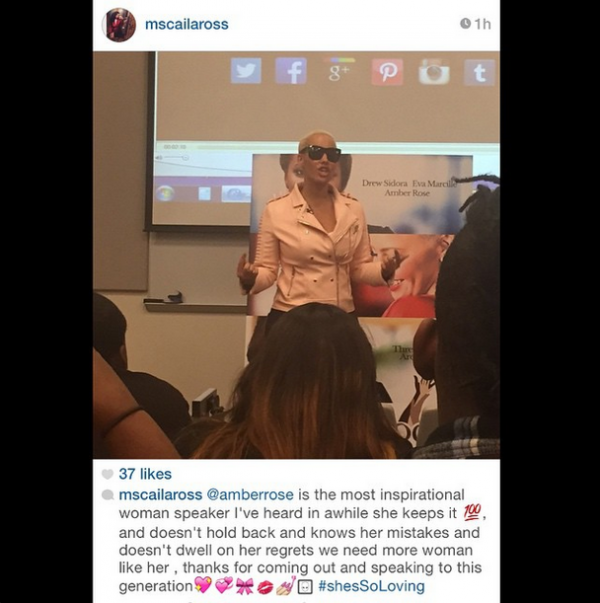 @amberrose
2 days ago
I spoke to the young men and women of West La College today and if u know me u know I'm an open book. I say it like it is and there is no regrets in my life. More talks to come. I love this! #HowTobeABadBitch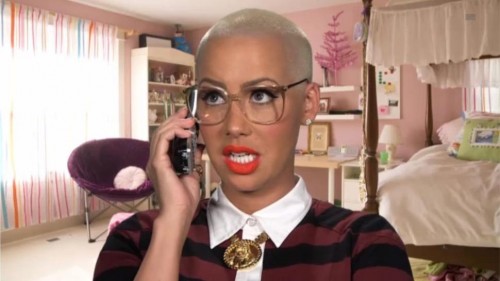 professor

[pruh-fes-er]

noun
1. a teacher of the highest academic rank in a college or university, who has been awarded the title Professor in a particular branch of learning; a full professor :
a professor of Spanish literature.

2. any teacher who has the rank of professor, associate professor, or assistant professor.

3. a teacher.

4. an instructor in some art or skilled sport:
a professor of singing; a professor of boxing.

5. a person who professes his or her sentiments, beliefs, etc.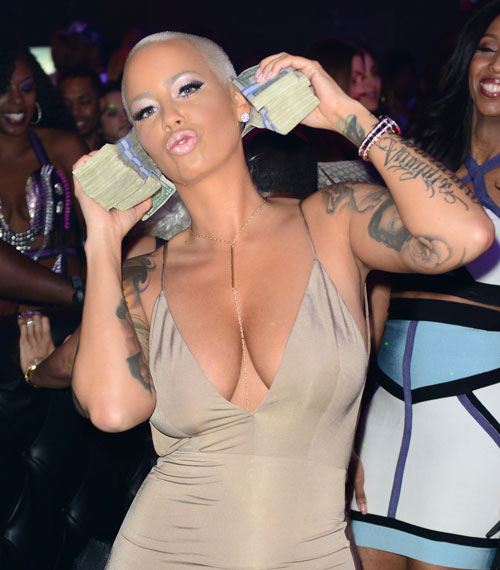 profession

[pruh-fesh-uh n]

noun
1. a vocation requiring knowledge of some department of learning or science:
the profession of teaching.
Compare learned profession.

2. any vocation or business.

3. the body of persons engaged in an occupation or calling:
to be respected by the medical profession.

4. the act of professing; avowal; a declaration, whether true or false:
professions of dedication.

5. the declaration of belief in or acceptance of religion or a faith:
the profession of Christianity.

6. a religion or faith professed.

7. the declaration made on entering into membership of a church or religious order.
Moral Of The Story (PH Higher Education Solution)
HOW TO BE A BAD BITCH A BOOK BY AMBER ROSE IS COMING IN OCTOBER 2015 #NEWECONOMY

Rylan Branch | February 19, 2015 |

Now Say It Slow… Bad Bitches!

We were just speaking on em' from a mans perspective the other day as featured in the image article link above this paragraph, and there is some statement about a Bad Bitch University found within these walls at Your Friendly Neighborhood PimpHop.com, and when it comes to the world's oldest profession in collaboration with the creation of new jobs in the new world, we might could have to get some professors on staff and really serve the galaxy with an institute of higher learning because according to the First Family of the USA, proper education and training is key in the #NewEconomy!

A PimpHop perspective to consider.

Source: http://pimphop.com/?p=40725
Welcome Home!
This post is more of a mental note to self, coming off the heels of the recent closure of Corinthian Colleges Inc. the parent company of Everest College, which is said to be the largest closure of U.S. Higher Education Institutions in American History that could potentially cost US taxpayers billions of dollars, yet as usual, we here at Your Friendly Neighborhood PimpHop.com recommend that those affected "Dont Panic" because as usual like Houston, we have a Solution, which begins with this "world's oldest profession" perspective to consider.