Hookers, Pimps, And The New Global Economy (Part 1)
|
  I  need to see how many clicks this post receives based on the title.
I have been meaning to speak on this for some time now, because well, judging by the name, it would probably be not to far out of the reason for such a post to be found here…
It is what it is.
Just in time for the Wall Street/Main Street , U.S. economic crisis is a semi in depth look at the current street walker who can be located in person at or near your local Starbucks or even in traffic here on the World Wide Web, or BOTH if you go WIRELESS!?!?!
Anyhow, I may need to break this on down into a series as we would need to review the history of the Oldest Profession in The World, and find exactly what took place at the beginning and how it has translated to what we see in modern times.
For the sake of this conversation, we can just make a note and say that if its the worlds oldest profession, then it was the first business transaction, which would indicate that
ALL ECONOMICS actually stem from this very first scenario, if you actually follow this title.
Im not sure if they would be able to take it here, but if I had my way, which I do end up getting at times, I would have to chop it up with
Jim Cramer
from Mad Money

What Part Of CHARGE A FEE Dont You Understand??!
To see what his views are in regards to the relationship between sex and money on various levels of transaction.
he is a Real Ass Dude, and the world probably aint ready for him to speak on it as such.
Next I would also have
Suze Orman

The title of the book above proves that she has GOT to have some some street smarts equal to Martha Stewart in her collection which would probably sound something  like
Why  Buy The Cow If You Can Get The Milk For Free?
Smart Money would subsidize the cow so that the market can yield its highest return rate based on a fixed interest rate of %6.5 in the current economic climate  due to a slowing in consumer spending based primarily on the foreclosure crisis.
Then I would have to get up with
Donny Deutsch


Im probably in the top 5000 interested fans of the show,
so I would act if the biggest idea was in fact the
very first one in business?
I'm gonna keep this one brief because Im now seeing that in BLOGALOPOLIS, the trend is to keep it brief and frequent as opposed to winded and infrequent.Not that we follow trends,but well,,we want you to read whats written~!
So Part Two will simply focus on how
I KNEW THIS ALL WAS ABOUT TO BE SOME WALL STREET SHIT WHEN
NEW YORK  EX GOVERNOR SPITZER GOT CAUGHT AS A CLIENT.
No one Believes Me..
They Thinks Me Crazy & Delusional!!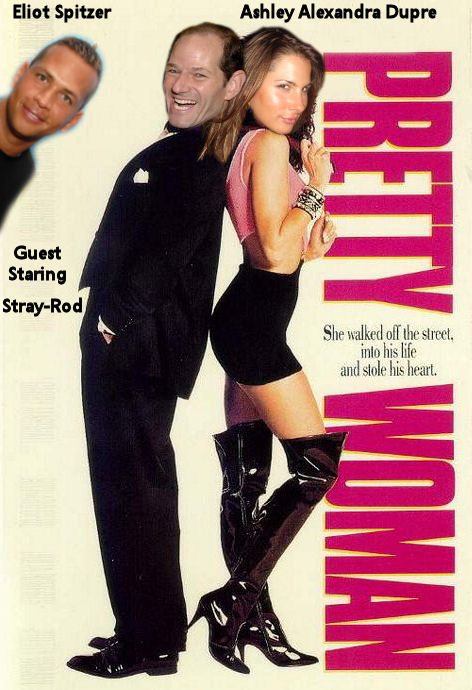 Is there a connection between whats happening on Wall Street and Main Street based on the events that take place on EASY Street?
To Be Continued!!