2009 Benz M Class For The Cold Winter
|
I was out and about yesterday and had a chance to check out whats standing out the most in regards to PimpHop Approved motor vehicles for the rest of 08.
All of the BMW make and models look somewhat futuristic, yet in particular , a brand spankin new M Class seemed to take the majority of my focus.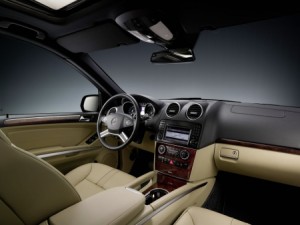 This is a luxury car/jeep  SUV jumpoff version similar to many current models on the market, What particularly stands out about the M Class 09 version is its interior.
its what I believe to be closest to an actual Maybach in regards to comfortably
leather upholstery, navigation system, rearview camera, and power liftgate. Steering-linked xenon headlamps and adaptive cruise control are also available. For 2009, M-Class models receive Mercedes' PRE-SAFE safety system that senses an impending collision and tightens the seatbelts and moves the front passenger seat to a safer position. PRE-SAFE also closes an open sunroof if a rollover is detected. DVD entertainment is also available, along with a newly available audio unit with voice control that combines a wireless cell phone link and 6-disc CD/DVD changer. The new audio unit has optional features such as a navigation system with real-time traffic updates, HD radio, MP3 connectivity, and a hard drive that can store 4 gigabytes of digital music files.
The AMG model is the best option and its suitable for ballers on a budget as the MSRP is under $50K
You can have a his and hers model at these rates!