Ajuku Girls- A Working Example
|

Greetings Earthlings, and Welcome Back
To The Greatest Show In The Galaxy!
I am sure that there is some sound and logical reason as to why these young teenage
ladies are keeping it moving and operating at the highest levels of the game, while oh so many appear to be doing everything else BUT……
At the end of the day, It IS what It IS, and I will simply act accordingly.
I Herby Formally Introduce You to The
Ajuku Girls!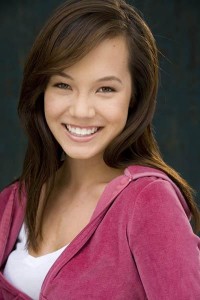 Yasmine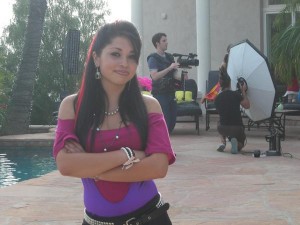 Jordan

Simone
Alana
The obvious question is as to who in the world are the Ajuku Girls?
If you are the type of individual who needs famous name recognition in order to have something to identify with, and ride on the bandwagon with, some would ascertain that they are a young hip and updated version
of the Now Popular girl group known as the Pussycat Dolls.
If you are the type of individual who can make up your OWN mind, in regards to who is who and what is what, I would then tell you that the Now Popular Group known as the Pussycat Dolls, actually began as a Non Popular Group for outsiders, and a very locally popular L.A. area band that played features in clubs throughout the Los Angeles in the early nineties, prior to their break out single Dont Ya, when the rest of the world was let in on the news.
Things do tend to happen in mysterious ways more and more often here at your Friendly Neighborhood PimpHop.com and whatever shows up in front of me is usually what requires and deserves most of my attention.
What we are viewing in this post is a Bright Future, and I believe that the Non Toxic approach will show itself to be the best choice in the business.
The way my mind works, I would think that if the Disney Corporation was able to develop a near billion dollar brand with Miley Cyrus, A.K.A. Hannah Montana, then we would simply need to follow up and expand
with four fun loving girls comprised of various shades of the rainbow, to deal with the whole demographic idea that people in the entertainment industry cannot seem to ween themselves away from.
On that note, for industry insiders who frequent these parts in search of new and innovative ideas
to borrow,
I will simply move the Official Christmas Holiday back to Tuesday, December 16, 2008 so that you can receive your gift without fear that Santa Claus may be in need of bailout funds in order for you to receive your goodies this holiday season!
This is yet another example of what the Statement Of The Mission is, which is to
Show-People-A-Good-Time!
Again for those at home or elsewhere on a wireless connection, watching the show, it's here for your enjoyment.
For those willing and able to go above and beyond, you too can come and be apart of the fun, and perhaps one of your favorite Pop Music Stars can show up and request to be in YOUR Video!
What could be better than that?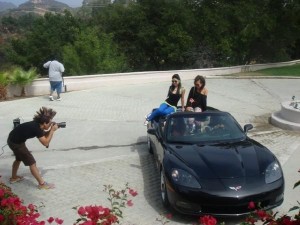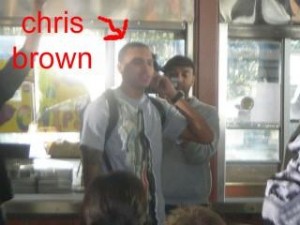 In closing, the question still remains, as to who or what in the world is an AJUKU GIRL?
The moral of this story is that at this level of the game, the work is best suited to speak for themselves!

For more information and updates regarding the Ajuka Girls,
you can visit them on Myspace.com at the link below.
myspace.com/ajukugirl
Got It?
Good,
Now On With The Show!
See You At The Top
( And Bring A Friend!!)
Written By
R.Branch
Code Name
Scotty Pimpin