Introducing Jennifer "J.C." Childers- PimpHop.com Outreach Specialist
|
T.G.I.M. (Thank God Its Monday)
The wise have stated that if there is something that you wish to see that does not currently exist, the best option is to simply CREATE it, so in the tradition of doing as the winners do, I am now formally introducing
J.C. as the Outreach Specialist for
Your Friendly Neighborhood PimpHop.com
She will be helping to spread the word , and working at our social networking flag points to assist in moving things forward in a positive direction.
J.C. on Facebook
J.C. on Myspace
PimpHop.com Players Club On Myspace
PimpHop.com On Twitter
What we are looking to see, in the most simplistic or terms, is
One Common Cause, in which the whole organism benefits, along with each of its parts simultaneuosly.
You can consider it as a


Online Treatment Facility of sorts, where there are professional care givers on staff around the clock to tend to your needs. It is a proactive approach to healthcare reform.
Jennifer is a bit of a social butterfly of sorts, and I made the decision to position her at this post in order for her strengths to be realized, and help her to make effective use of her time spent online as well as in the world at large.
Championships tend to be won by teams as opposed to individuals, so I am appreciative of what I have recieved in regards to support and assitance.
In closing, the self created motto that I currently adhere to is as follows.
"We DO NOT look to go back to the way that things were.
We DO look to move forward to the way that we made things be."
And its a rap, so as the saying goes…..
ON WITH THE SHOW!
A different perspective to consider.

Here's To GOOD HEALTH.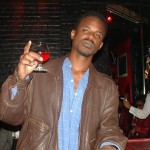 Written By
R. Branch
Code Name
Scotty Pimpin