How Can YOU Become An INTERNET CELEBRITY?
|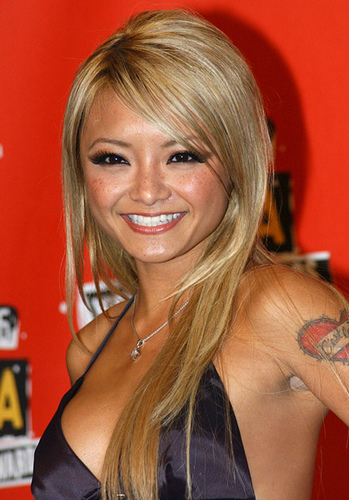 http://www.tilashotspot.buzznet.com
http://www.myspace.com/TilaTequila
An Internet celebrity, cyberstar[1] or online celebrity[1] is someone who has become famous by means of the Internet. Such fame is based less upon raw numbers, as with traditional media. Instead, the wide reach of the Internet allows people to reach a narrow audience across the world and so become famous within a particular internet community.[2] Many millions of people write online journals or weblogs. In many cases, they write anonymously or their focus is upon a specialist topic. But if the author has or develops a distinctive personality, their fame will derive from this as much as from the content of their blog.[1]
http://en.wikipedia.org/wiki/Internet_celebrity
Thanks for the visit.
If you were in my shoes, you would classify the question of how to become famous and popular on the Internet as the top entry in your Most Frequently Asked Questions list for 2009.
At this point, I will not be sharing details, but rather getting things moving around these parts in preparation for our re-launch in 2010, when tips for accomplishing this and many of your other goals will be disclosed.
What I can share is the fact that quite a few of the models in our current model gallery began their careers in the same exact fashion as Tila Nguyen , who is pictured above, and some of them are actually personal friends with her and frequent the same circles.
I am also able to say that a detailed interview was conducted with
Ron Jeremy, which can be found within the walls of this publication.
The interview was not inspired through an interest in adult film, but rather the Science Of Celebrity, as he was actually a cast member on the hit series

MTV's Surreal Life, Celebrity Fame Games, which can be considered the original blue print for all of the past and current popular reality shows which followed.
Nuff said.
If you are in it to win it, PimpHop.com is the place to begin with.
Stay Tuned.
A different perspective to consider.
See You At The Top
( And Bring A Friend!!)


Written By
R. Branch
Code Name
Scotty Pimpin