A White Girl Named Ke$ha!
|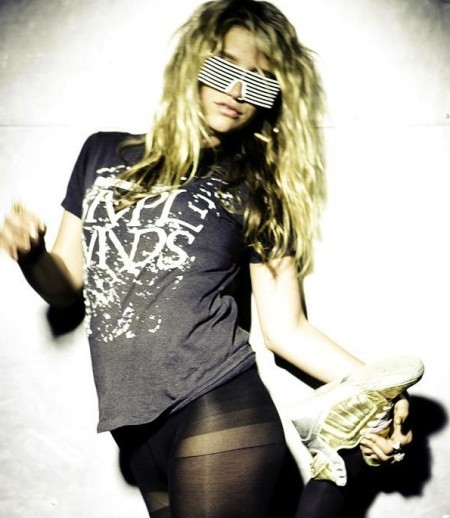 Gotta give credit where it's due, and today it is issued to Myspace Music, as Industry Insiders know that it is in fact one of the jewel tools of the Internet.
Over the past few months, I have been seeing quite a high visibility for this artist known as Kesha.
Lets keep it 1000 and say that Kesha is not a name common to white girls, so my curiosity was of course triggered yet today, when seeing a homepage billboard ad for Kesha , featuring a Coca Cola sponsored live performance production exclusively featured on Myspace Music, my fingers again took on a mind of their own.

As you already know, we have a unique way of looking at and doing things here at Your Friendly Neighborhood Pimphop.com, such as introducing innovative concepts to the world, including but not limited to the
Snow Bunnies With Soul Movement, and well, it most likely is all just a matter of timing, which make patience an ideal virtue to posses.
In closing, after viewing this YouTube Video

and getting the inside scoop in regards Kesha breaking in to the house of The Artist Formerly Known as Formerly Known But Known Again Presently As Prince, the PimpHop Approved move would be a remake of the King of Pop Michael Jackson's classic, which goes a little somethin' like this…..
You Got Me Workin' Workin' Day And Night
It worked for Fergie, and I am feeling inspired.
A different perspective to consider.