The Gates Notes – Bill Gates Personal Website
|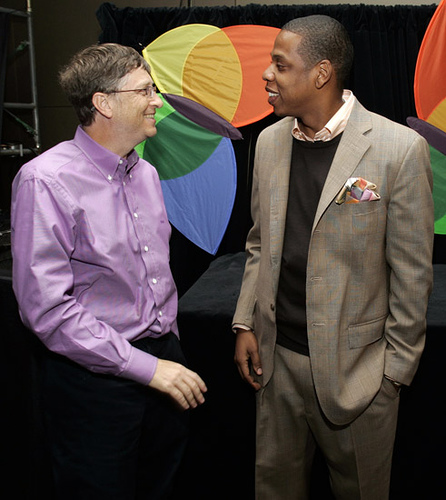 What more can I say?
In reality, I can and do say what I mean and believe, and it appears to be another step in the right direction as Bill Gates actually has his own personal website where he sets that same example for myself as well as others to follow should they be interested.
Sean Carter was added in to the picture for special effects in order to drive home the point that game recognizes game from top top bottom and all sides encompassing, and while there is plenty of bad news and toxic entertainment choices available on the web and mainstream media outlets, if I had my say, I would like to see and be in a place that encourages me to stay focused on the opportunities and valid information available in America and on the world wide web, so since I am in fact using  technology that originated in the mind of Bill Gates and company, I can and will go ahead and return the favor by bringing awareness to his spot on the web with the resources that come from the mind of Rylan Branch and company as a mental note to myself regarding my good fortune and abilities to lend a helping hand.
Welcome to the Gates Notes

Since leaving my fulltime job at Microsoft to dedicate more time to our foundation, a lot of people have asked me what I'm working on. It often feels like I'm back in school, as I spend a lot of my time learning about issues I'm passionate about.

I'm fortunate because the people I'm working with and learning from are true experts in their fields. I take a lot of notes, and often share them and my own thoughts on the subject with others through email, so I can learn from them and expand the conversation.

I thought it would be interesting to share these conversations more widely with a website, in the hope of getting more people thinking and learning about the issues I think are interesting and important. So, welcome to the Gates Notes.


Bill Gates
A similar perspective to consider.