(Rerun) Michael Vick- The Second Chance Theory
|
(Editors Note)
Originally published on Aug 14, 2009
(End Note)

What's the good news?
My Friday is most peoples Monday, so fortunately, I have a hot topic of interest to start the day with. Also as usual, I will need to put my special kind of slant on the news, because well, between us as friends being honest with each other, all news sources are actually slanted, so at least you now know that you have the power to choose the preferred direction of the slant slope.
This is one time where I could go ahead and get philisophical as I sometimes do, yet over the years,I have learned that the way of the wise really is the way of simplicity. With that said, without giving any of my own personal emotional fodder, I will simply ask whether or not you remember a time in the recent history of professional athletics, when you had another popular world renown athlete, that was found guilty of doing the naughty?
There was some talk about the potential of permanent career damage as well as the temporary loss of a few lucrative multi million dollar endorsement deals.
If I had to give a forecast for the up coming results for Michael Vick and associated parties, if the Philadelphia Eagles somehow win the 2010 Superbowl , or perhaps at least make it to the Superbowl with the aid of Micheal Vick, or even provide enjoyable entertainment for the viewers, the story would look like this
Before-
Again, this is just my opinion, and I very well did not create the rules for this game, yet I do recognize individuals who are playing to win. It is what we classify as Game Recognition, so with that said,


Michael Vick Eagle Jerseys, compliments of Reebok, are now on sale at
NFLShop.com and I would assertain that there are still some tickets avialable for pre season and regular season games where a potential live performance with the fresh out version, Michael Vick is possible.
Does everyone really deserve a second chance?
In America, it tends to be an executive decision based on ROI potential!
A different perspective to consider.
Here's To GOOD HEALTH.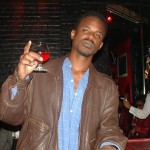 Written By
R. Branch
Code Name
Scotty Pimpin