LET HER GET IT – PH Insights On The Cash Money Records Drama Starring Nicki Minaj
|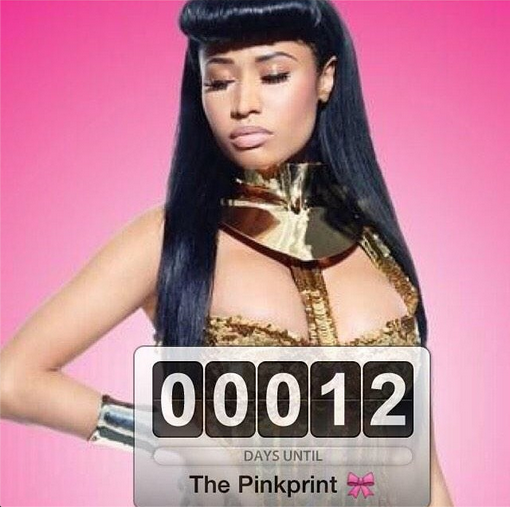 nickiminaj
1 day ago
12.15
The Pinkprint

The Pinkprint is the upcoming third studio album by American rapper Nicki Minaj, scheduled for release on December 15, 2014, by Young Money, Cash Money and Republic Records. Looking to depart from the dance-pop elements from her previous studio album Pink Friday: Roman Reloaded (2012), Minaj wanted to make a follow-up record influenced by her traditional hip hop beginnings. She collaborated with producers including Boi-1da, Cirkut, Da Internz, Detail, Dr. Luke, and Polow da Don to achieve her desired sound.

The album has since been supported by the singles "Pills n Potions", "Anaconda", "Only" and "Bed of Lies". "Anaconda" peaked at number 2 on the US Billboard Hot 100, and has become Minaj's highest-charting single to date in the United States.

Source (Read More): http://en.wikipedia.org/wiki/The_Pinkprint
Moral Of The Story (Solution)
To all my fans, I want u to know that my album won't and hasn't been released bekuz Baby & Cash Money Rec. refuse to release it.

— Lil Wayne WEEZY F (@LilTunechi) December 4, 2014
This is not my fault. I am truly and deeply sorry to all my fans but most of all to myself and my family for putting us in this situation.

— Lil Wayne WEEZY F (@LilTunechi) December 4, 2014
I want off this label and nothing to do with these people but unfortunately it ain't that easy

— Lil Wayne WEEZY F (@LilTunechi) December 4, 2014
Well, lets see here.
Ok, the difference between Hip Hop and Pimp Hop is that at PimpHop.com, the ladies are the stars of the show, meaning the main attraction, and while we are usually too occupied with matters of excellence to involve ourselves in matters of petty music industry/internet drama, this particular scenario as stated above by Lil Wayne calls for the occasion to state for the record that there seems to be a growing sentiment that agrees with this stance regarding who and what is in the greatest demand and yours truly is much more interested in Nicki Minaj's up coming record release than that of Lil Wayne or any artist on the Cash Money Records roster, and it would seem that the "H.N.I.C's" behind the scenes are focusing all of their resources on the bread winner, which can and will only be confirmed on the scheduled date of The Pinkprint album release, and first week sales totals which ends will in all likelihood justify the means.
More Simple Put = Let Her (Nicki Minaj) Get It!
Another "P" True Hollywood Story