SHE MADE YOU LOOK? – Blonde Kim Kadrashian West Steals The Show And Plays "The Game" Like A Pro!!
|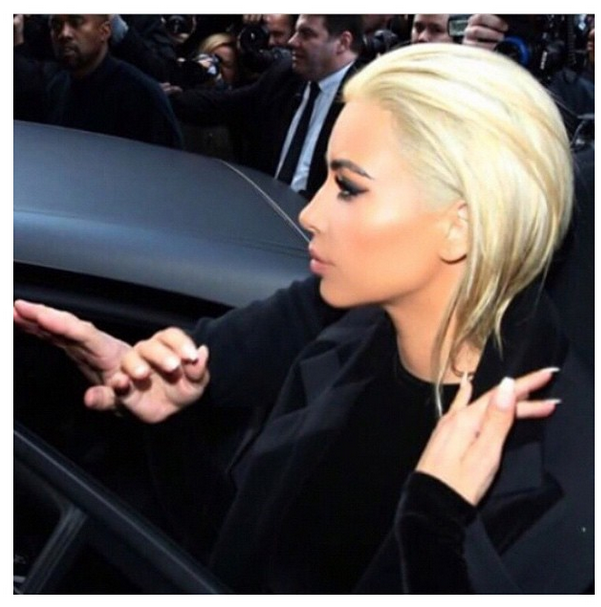 @kimkardashian
Blonde hair don't care!
The Game (Mind Game)

The Game is a mental game where the objective is to avoid thinking about The Game itself. Thinking about The Game constitutes a loss, which must be announced each time it occurs. It is impossible to win most versions of The Game. Depending on the variation of The Game, the whole world, or all those aware of the game, are playing it all the time. Tactics have been developed to increase the number of people aware of The Game and thereby increase the number of losses.

The origins of The Game are unknown; a game featuring ironic processing was played by Leo Tolstoy in 1840. The Game has received media attention in different countries and the number of players is estimated to be in the millions.

Source (Read More): http://en.wikipedia.org/wiki/The_Game_%28mind_game%29
Moral Of The Story (Solution/ Rules Of The Game)
"They shooting – aw, made you look
You a SLAVEÂ to a PAGE in my PIMP book"

– Nas
"Made You Look" 2015 PH Remix!
"The Force can have a strong influence on the weak-minded."

―Obi-Wan Kenobi to Luke Skywalker
Source (Read More):Â http://starwars.wikia.com/wiki/Mind_trick
What yall wanna have for breakfast?