HOW TO BE A BAD BITCH – And How To Make Lots Of Money!!! Starring Amber Rose #MoneyMonday
|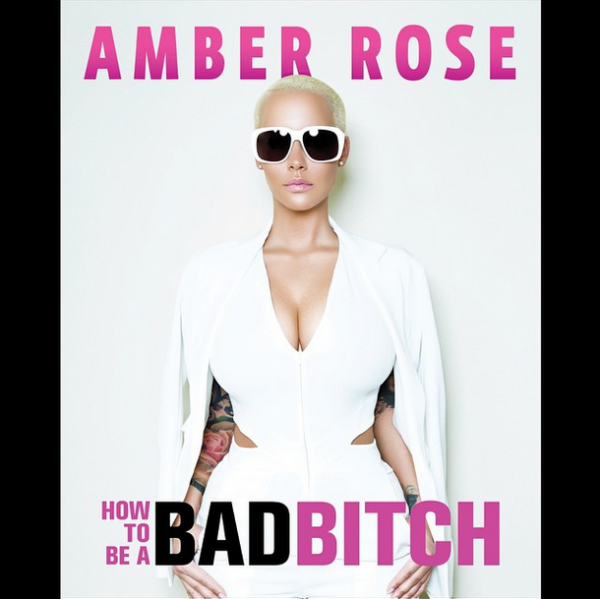 @amberrose
3 days ago
Pre Sale for #HowTobeABadBitch is now available on S&S Book Page, Amazon, Kindle, B&N, BAM, IndieBound and Google Play Being a Bad Bitch is not being a "Bitch" at all I'm taking back that word and using it to empower instead of using it as a negative connotation. A Bad bitch is sweet, confident, well rounded has her finances straight, knows what she wants and goes for it. Everyone that meets her loves her. This book is not me telling u how to be ME Lol it's all of the mistakes I've made in my life and everything I did wrong so u don't have to. I'm giving u the knowledge before u make those same mistakes. I'm giving u all the secrets about Love, Sex, Social Media and how to get everything u want out of life. Don't forget Ladies I'm just a regular girl from Philly with a cool haircut I used my personality and wits to get where I am. Others will say different but they don't know my path… Read my book and see where it all began.

Click on the images above to review the articles.
Moral Of The Story (Money Making Solution)
As-salamu alaykum and T.G.I.M. (Thank God It's Monday)!
Making lots of money?
Well, what we are at liberty to share with you at this time is simply that it has something to do with what is stated in the song that is in the featured video above this paragraph.
We also commend and honor Amber Rose for using her conversation and wits to create new opportunities for economic growth and prosperity by confirming that there is a growing demand for such said specialized knowledge and skill sets for those who have grown weary of the results that they have gotten from applying more traditional and "orthodox" methodologies and recognize the enormous value of these new and improved "outside the box" methods that we here at Your Friendly Neighborhood PimpHop.com have developed a proud reputation for offering for your consideration and viewing pleasure.