LAST KINGS – PH ENTREPRENEURIAL SUPPORT SYSTEM STARRING KENDALL AND KYLIE JENNER FT. TYGA
|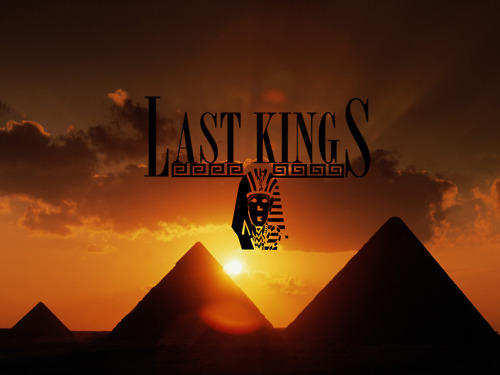 So the last shall be first, and the first last: for many be called, but few chosen. - Matthew 20:16
Last Kings

Last Kings is founded and based on the lifestyle of hip hop artist, TYGA. Inspired by a love of Egyptian culture and the belief that we can all be Kings, spreading knowledge and building a positive future, the brand takes a heavy influence from the art and movie culture of Los Angeles and the world of hip hop, with a vibe that is flashy and confident.

Source: https://www.lastkings.co
Moral Of The Story (Solution/Ladies Choice)
"Crazy mothafucka
How you in that Benz and you ain't got cake?
Better use your legs, do what a pimp say
Even when I'm out of state, gotta keep 'em in they place
I be like "Pay me, mothafucka""

Don't Hate The Playa
Tyga
"That's what this effort is all about. It's about creating a world where women shine." —FLOTUS on #LetGirlsLearn: http://t.co/8n1tGpQJME — The First Lady (@FLOTUS) March 23, 2015
Life=Women+Money & #Hollywood Aint Nuthin But Some Words And Pictures. Guess the PIMP thing 2 do is VISUALIZE it tho! pic.twitter.com/wWiqzn2jHN — PimpHop.com (@PimpHop) March 17, 2015
We here at Your Friendly Neighborhood PimpHop.com commend Kris, Kendall, and Kylie Jenner along with the Kardashian siblings for their support of Bruce Jenner and his decision to explore his gender transition options and live freely in his truth, also knowing that each of them are in need of emotional support for their current and future psychological health and well being, which is what we offer in alignment with Tyga and his Last Kings initiatives!
Even Online It Aint Easy!
Another "P" True Hollywood Story.
LAST KINGS – PH ENTREPRENEURIAL SUPPORT SYSTEM STARRING KENDALL AND KYLIE JENNER FT. TYGA