"MY SHEEP HEAR MY VOICE" – The Rules Of Social Engagement By Jesus Christ Starring Angelina Jolie
|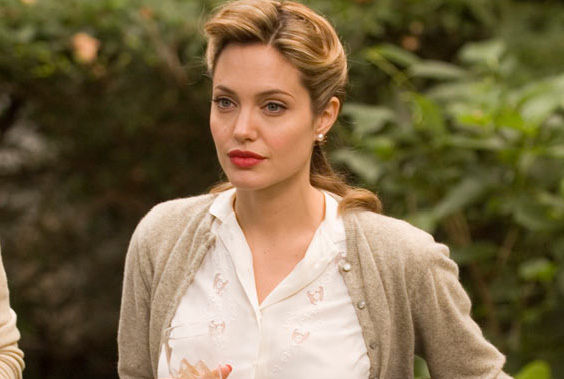 Angelina Jolie
The Good Shepherd (film)
http://www.imdb.com/title/tt0343737
John 10:27 My sheep hear my voice, and I know them, and they follow me:
"That's what this effort is all about. It's about creating a world where women shine." —FLOTUS on #LetGirlsLearn: http://t.co/8n1tGpQJME — The First Lady (@FLOTUS) March 23, 2015
Life=Women+Money & #Hollywood Aint Nuthin But Some Words And Pictures. Guess the PIMP thing 2 do is VISUALIZE it tho! pic.twitter.com/wWiqzn2jHN — PimpHop.com (@PimpHop) March 17, 2015
(Editors Note – Tuesday May 26, 2015)

The content below was put together on Sunday May 24, 2015 while working behind the scenes during my self imposed online quiet time, and today the decision was made to just share what was on the mind of yours truly during that exact time without any editing of the script for any and all who may be interested in such matters.

Enjoy!

(End Note)
Well, lets see here.
Many people often refer to GOD as The Man Upstairs, and when it comes to this perspective, it is the belief of yours truly that the job occupation of that man is to work from his office upstairs and keep the stars and angel-inas up in heaven active and moving around in an orderly and aligned fashion with some wind beneath their wings so that the people downstairs can have some guiding light to move according to, and be compensated handsomely for the handsome work that he does.
Now after some time spent conducting a serious self analysis, the decision was made that while things are ok now, there is plenty of room for improvement, and that led yours truly to the Good Book to read a verse that another individual stated in regards to the rules of social engagement when it comes to questions about ones target audience and the best possible way to both identify and reach them, and then decided to keep things simple and add it as the entry title to this post.
And now we are here, at (_state_time)with this different perspective to consider as we proceed with our regularly scheduled programming.
Another "P" True Hollywood Story.