HOLLYWOOD IS A WOMAN!!! – A New Hollywood For The New Economy Starring Jasmine Sanders #WCW
|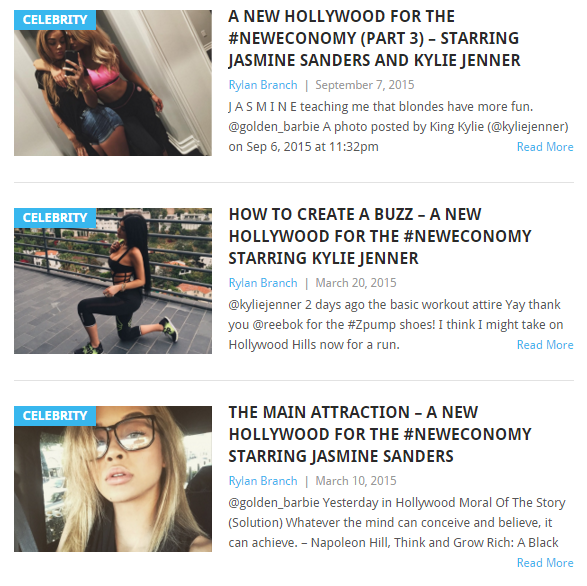 Click on the images above to reach the PH New Hollywood menu.
Moral Of The Story (PH New Hollywood Solution)
We will do this #WCW style as it does tend to increase her sense of self worth, which is a non negotiable prerequisite for success in the business of show, yet for the big picture/big business part of this post, the word on the street that was received by yours truly just a couple of hours ago while watching the Big Deal or No Big Deal segment on Good Day LA, was in regards to the secret meeting of Hollywood studio executives and power brokers to discuss the issues of gender inequality in the film and television industry as well as the gender pay gap,
There was a two-day meeting of 44 top Hollywood studio execs to discuss the gender gap in Hollywood. Will it change anything? #GDLABigDeal

— FOX 11 Los Angeles (@myfoxla) December 2, 2015
Life=Women+Money & #Hollywood Aint Nuthin But Some Words And Pictures. Guess the PIMP thing 2 do is VISUALIZE it tho! pic.twitter.com/wWiqzn2jHN — PimpHop.com (@PimpHop) March 17, 2015
and since this line of thinking was introduced earlier this year and we have already statred on our 2016 New Years Resolutions, we are moving forward and upwards with the cause here at Mighty Mighty PimpHop.com so that this extremely valuable solution is available for such said Hollywood studio executives and powerbrokers, because if we consider the extrtemly relevant perspective of Rock Paper Scissors Salon in Columbia, South Carolina, Hollywood is now officially a high value comodity and export that can be and actually is delivered right to your door step!
To Be Continued.