SENDING A "DM" TO HALLE BERRY ON INSTAGRAM – A New Hollywood For The New Economy
|
Halle Berry


Overview (3)

Date of Birth 14 August 1966 Cleveland, Ohio, USA

Birth Name Halle Maria Berry

Height 5′ 5″ (1.65 m)

Mini Bio (1)

Halle Berry was born in Cleveland, Ohio. Her father, Jerome Jesse Berry, was African-American, and worked as a hospital attendant. Her mother, Judith Ann (Hawkins), who is Caucasian, has English and German ancestry, and is a retired psychiatric nurse. Halle has an older sister named Heidi Berry. Halle first came into the spotlight at seventeen years when she won the Miss Teen All-American Pageant, representing the state of Ohio in 1985 and, a year later in 1986, when she was the first runner-up in the Miss U.S.A. Pageant. After participating in the pageant, Halle became a model. It eventually led to her first weekly TV series, 1989's Living Dolls (1989), where she soon gained a reputation for her on-set tenacity, preferring to "live" her roles and remaining in character even when the cameras stopped rolling. It paid off though when she reportedly refused to bathe for several days before starting work on her role as a crack addict in Spike Lee's Jungle Fever (1991) because the role provided her big screen breakthrough. The following year, she was cast as Eddie Murphy's love interest in Boomerang (1992), one of the few times that Murphy was evenly matched on screen. In 1994, Berry gained a youthful following for her performance as sexy secretary "Sharon Stone" in The Flintstones (1994). She next had a highly publicized costarring role with Jessica Lange in the adoption drama Losing Isaiah (1995). Though the movie received mixed reviews, Berry didn't let that slow her down, and continued down her path to super-stardom. In 1998, she received critical success when she starred as a street smart young woman who takes up with a struggling politician in Warren Beatty's Bulworth (1998). The following year, she won even greater acclaim for her role as actress Dorothy Dandridge in made-for-cable's Introducing Dorothy Dandridge (1999), for which she won a Golden Globe for Best Actress in a TV Movie/Mini-Series. In 2000, she received box office success in X-Men (2000) in which she played "Storm", a mutant who has the ability to control the weather.

– IMDb Mini Biography By: TrendEkiD@aol.com


Source (Read More): http://www.imdb.com/name/nm0000932
Click on the images above to review the PH 2014 New Hollywood/New Economy Halle Berry articles.
Moral Of The Story (PH New Hollywood/New Economy Solution)
Well, if Halle says that she hears us, then it's a correct decision to just keep on walking our talking, especially when it is about something that is important to her, such as her own name, game, fame, and image, and in all sincerity, Halle perhaps more than any other star at this stage of the business and its current transformation can put together the validity of the messages being communicated in the post, and on this online publication as a whole, which again, like Hollywood,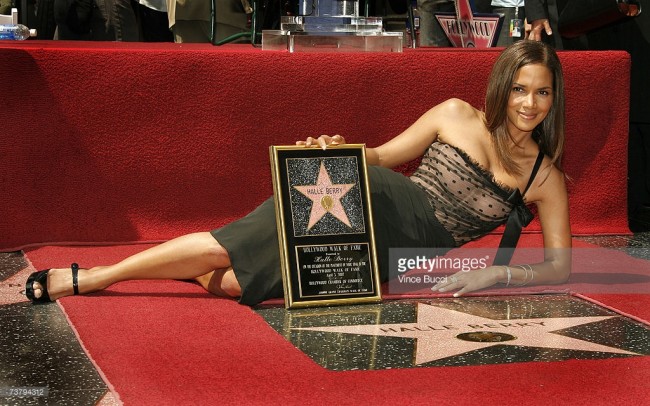 really aint nothing but some words and pictures on a PC/Smartphone screen, so let's get this post live on the site, shoot it over to Halle as a "DM" on "The Gram", and let the rest be mystery.
Whatever you focus on, you give strength to…what are you focusing on? #Focus https://t.co/4bCXxiVeMb — Creflo Dollar (@Creflo_Dollar) March 18, 2015
"That's what this effort is all about. It's about creating a world where women shine." —FLOTUS on #LetGirlsLearn: http://t.co/8n1tGpQJME — The First Lady (@FLOTUS) March 23, 2015
Life=Women+Money & #Hollywood Aint Nuthin But Some Words And Pictures. Guess the PIMP thing 2 do is VISUALIZE it tho! pic.twitter.com/wWiqzn2jHN — PimpHop.com (@PimpHop) March 17, 2015
A hard-nosed argument for investing in women and girls from @JacqEHoward: http://t.co/nhh22OA0PK — Bill Gates (@BillGates) February 2, 2015
Another "P" True Hollywood Story.