BEAUTIFUL POWERFUL WOMEN – Khloe's Kasting Kall And A New Hollywood For The New Economy
|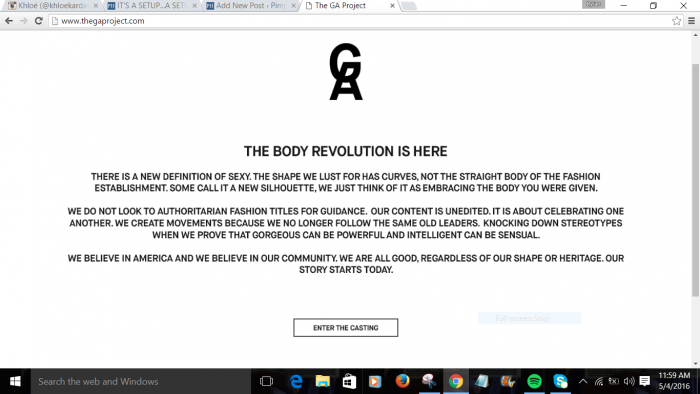 Plug Link: http://www.thegaproject.com
PH New Hollywood/New Economy Solutions

Click on the article above to review the "Khloé Kall To Action" article.
And we have our answer!
Khloé is beyond a shadow of a doubt "bout that action", to the extent that she has "sparked the revolution" and opened up the door for other "Beautiful Powerful Women" of the like, to show themselves worthy and approved, which makes the job of yours truly oh so much easier as a good portion of my valuable time and energy spent online goes towards talent scouting, on the lookout for the best one's I can find for these New Hollywood/New Economy initiatives, beginning first with Khloé on the home front, setting standards, raising bars, and upping antes in this business of show in The City Of Angels and across the rest of The Milky Way Galaxy!
Whatever you focus on, you give strength to…what are you focusing on? #Focus https://t.co/4bCXxiVeMb — Creflo Dollar (@Creflo_Dollar) March 18, 2015
"That's what this effort is all about. It's about creating a world where women shine." —FLOTUS on #LetGirlsLearn: http://t.co/8n1tGpQJME — The First Lady (@FLOTUS) March 23, 2015
Life=Women+Money & #Hollywood Aint Nuthin But Some Words And Pictures. Guess the PIMP thing 2 do is VISUALIZE it tho! pic.twitter.com/wWiqzn2jHN — PimpHop.com (@PimpHop) March 17, 2015
A hard-nosed argument for investing in women and girls from @JacqEHoward: http://t.co/nhh22OA0PK — Bill Gates (@BillGates) February 2, 2015
Super Focused