CALIFORNIA PROP 64 – That Time When Becca Backwoods Put Soulja Boy Up On The Legal Weed Hustle!!!
|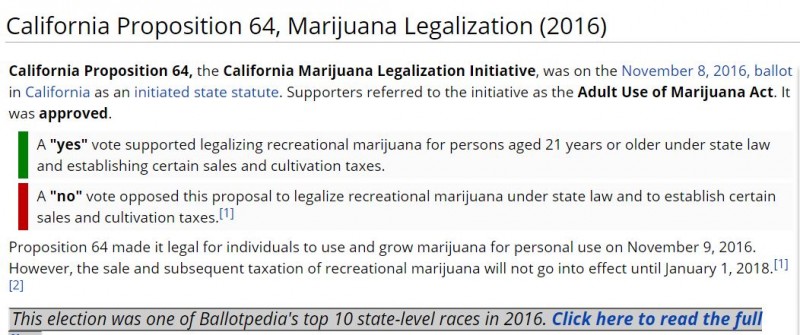 Image Source (Read More): https://ballotpedia.org/California_Proposition_64,_Marijuana_Legalization_(2016)
Moral Of The Story (PH Prop 64 Solutions)
According to current California legal codes, we've got roughly 358 days to get it all properly situated.
Stay Tuned In And Bring Your Friends!
Focused.