INTERRACIAL – PH Ultimate Positive Female Body Image Solutions Starring Ashley Graham
|


Moral Of The Story (PH Big Thinking Solutions)
Beware Of Suspicious Activity!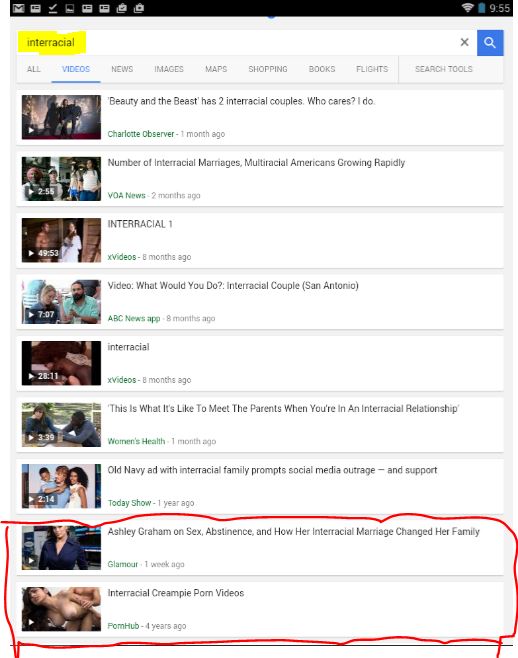 The word petty is a synonym for the word small and insignificant, and what we are focusing on now is big and extremely significant due to the fact that when one enters the term INTERRACIAL into a Google search query, and then clicks on the video link, one may very well find a video about the subject of interracial relationships featuring the beautiful Ashley Graham, and also find a video link for some interracial pornography right next to it similar to the screenshot image above this paragraph taken on the tablet by yours truly this morning, which indicates that there definitely is a solid connection between the content in the videos, and speaking of connections, we then see an Instagram photo below this paragraph featuring Ashley Graham and Instagram Co-Founder and CEO Kevin Systrom having an intellectual discussion about her recently released book which has some personal insights on her own personal experiences while being a partner in an interracial marriage.
In closing, on this end and from the perspective of yours truly, it all really does connect like the dots of a dot com to form a big picture screenshot of life in modern day society and the changes that are occurring, and this post is simply to shift the focus towards bigger thinking and broader perspectives in order to move towards bigger, better, and brighter doing and subsequent results.
A script that has you written in to win.
Now what could be better than that?
Rylan Branch
Janitor/Maintenance Man
PimpHop.com Life Experience Magazine
Established in 2002
Keeping it "P" till 3003