(Repost) NEW JERUSALEM – Kardashianiszm. The New World Order Reality And Religion Starring Kim Kardashian West
|
(Editor's Note – Saturday December 30, 2017)
Article originally published on June 15, 2015 by Rylan Branch


Jerusalem has been heavy in both the local and international news outlets this month, so the decision was made to report this article going into 2018 in order to continue our building efforts and remain focused on providing effective solutions for major world issues, before the news about the problems enter into the collective consciousnesses of the human race.

(End Note)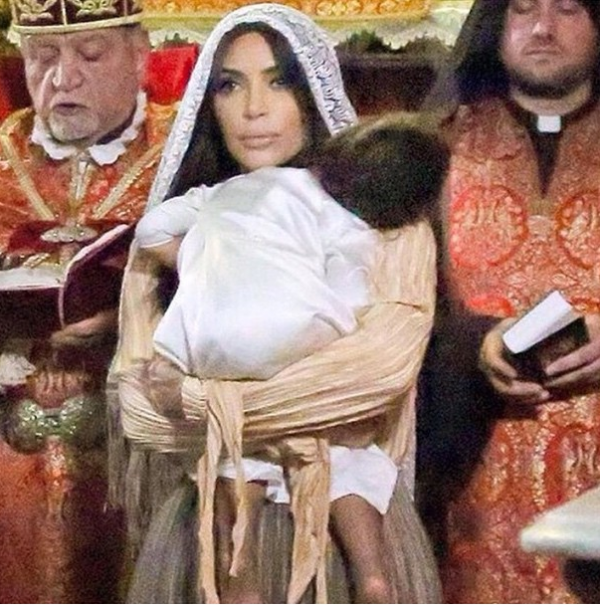 New Jerusalem

The New Jerusalem and the River of Life (Apocalypse XII), Beatus de Facundus, 1047 In the Book of Ezekiel, New Jerusalem ((יְהוָה שָׁמָּה, Jehovah-shammah, or "[where] YHWH [is] there") is Ezekiel's prophetic vision of a city centered on the rebuilt Holy Temple, the Third Temple, to be established in Jerusalem, that will be the capital of the Messianic Kingdom, the meeting place of the twelve tribes of Israel, and of the world's nations, during the Messianic era. The prophecy is recorded by Ezekiel as having been received on Yom Kippur of the year 3372 of the Hebrew calendar. In the New Testament it is also titled Heavenly Jerusalem in the Book of Revelation as well as Zion in other books of the Christian Bible. In Christian eschatology it is a city that will be established to the south of the Temple Mount and will be inhabited by the twelve tribes of Israel after the Messianic era when Christ reigns over the saints (Revelation 20-21)

Source (Read More): https://en.wikipedia.org/wiki/New_Jerusalem
  ‍‍   A photo posted by Kim Kardashian West (@kimkardashian) on
Moral Of The Story (New World Religion Solution)
Click on the images above to review the "New World Religion" articles.
Greetings Earthlings and T.G.I.M. (Thank God It's Monday) We will start the day as well as the work week by giving a most sincere shoutout to Kim for helping to make our jobs oh so much easier around these part through her decision to share the imagery and captions featured above, due to the fact that much of the content contained within these walls does tend to be somewhat off brand, other worldly, and outside of what is trending, which leaves us to have to figure out how we can streamline the message and combine it with matters of real importance such as fashion, celebrity, and other pop culture social media interests and current events related to money, power, and respect.
"That's what this effort is all about. It's about creating a world where women shine." —FLOTUS on #LetGirlsLearn: http://t.co/8n1tGpQJME — The First Lady (@FLOTUS) March 23, 2015
Life=Women+Money & #Hollywood Aint Nuthin But Some Words And Pictures. Guess the PIMP thing 2 do is VISUALIZE it tho! pic.twitter.com/wWiqzn2jHN — PimpHop.com (@PimpHop) March 17, 2015
The bottom line is still as it has always been since the beginning of the world, which is that girls just wanna have fun, so lets just say that a higher power shared some valid pimpformation with us relating to the fact that women do like magazine covers and features and if we were to create one online that turns spiritual and philosophical elements into something more fashionable, we shouldn't be shocked by the changes for the better that we begin to see, so with that said, once again its on, with the show, with the overall subject of the story being nothing more that a new and different world order perspective to consider.