#PurseFirst (Part 4) – Ms. Jacky Oh Has Her Priorities In Order In The New Global Economy!!!
|

Moral Of The Story (PH Purse First Priotity Menu)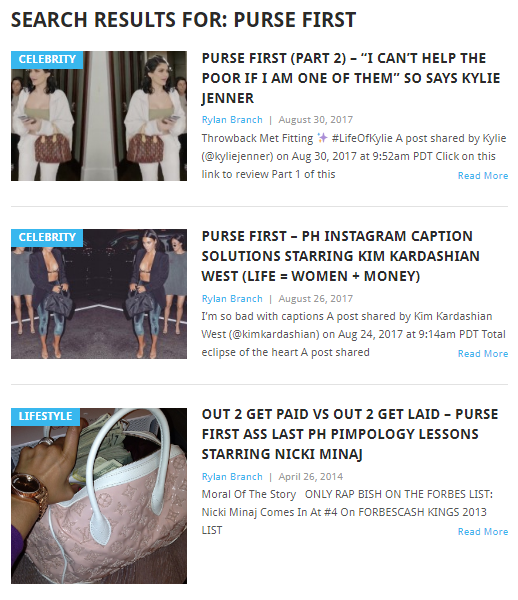 Click on this link to see what's on the PH Purse First Priority menu.
SOLUTION = Jacky Oh Rhymes With Jacky Go, And Applause + Recognition + Honorable Mention For What She's Got In Her Purse Is Given To Her In Gladness By PimpHop.com Life Experience Magazine!
Super Focused On The Big Picture Purse Strings Of The New Global Economy.