Billionaire Richard Branson Speaks On The Global Economic "Crisis"
|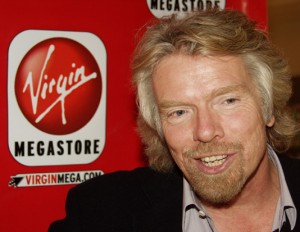 Today started off as a great one and I expect that it will continue even though a majority of people or lets just say very many are singing the blues.
The reason my day started off great is because today I started early (earlier than usual) around 3:15 or so.
I decided to go ahead and turn on the T.V. to see what the news was on the markets and how the day had been thus far as we in California are 3 hours behind New York, so the markets were just opening.
Also, G-dub was scheduled to address the nation which he did a few hours ago now, and I already had plenty of things completed before he grabbed the mic.
As I was flipping through the channels, I was fortunate enough to catch an in depth interview with
Richard Branson, founder and head or the Virgin Group(Virgin Airways, Mega Store, Mobile Phones, Records etc). It was a blessing in my mind because I do tend to get bored of talk from suit and tie analyst that use a bunch of funky sounding buzz words to explain the state of affairs in regards to the global economic condition in the u.S and abroad. In all actuality , I truly believe as I always have, which is that this type of behavior is more of a FAKE IT TILL YOU MAKE IT thought process, and in order to convince others that they are experts, they use terminologies outside of the ordinary common speak.
Put in another way,
it sounds COMPLICATED!
Richard Branson on the other hand used very simple and logical terminology regarding the state of affairs in business across the board as well as the status of his own company's financial condition as he was fielding a series of questions from expert panelist.
Interestingly enough, what he had to say really inspired me in regards to a similarity on thought process between he and I, because for whatever reason, amidst all of the current and prior misfortunes of many, his company has not only stayed afloat, but has remained profitable.
He specifically stated that for SOME, the current condition of the global economy will be of a great a benefit and time of great prosperity, and in regards to his Virgin Atlantic Airline Division,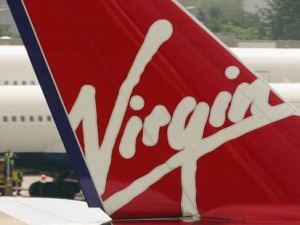 They have seen an increase in ticket sales and remained profitable, in the midst of soaring gas prices which have hurt and even crippled some of the worlds foremost leaders in aviation, and forcing some upstarts completely out of business.
He said that he knows in part that it is due to a trusted name and quality of services and that many of the customers they acquire are simply remainders from other airlines who's ticket prices have become unreasonable and quality of services downgraded.Sounds like the winning ticket to me.
He also went on to say that they actually plan to enter back into the mortgage market within the next six months as they had sold the holdings three years ago when the market was actually beginning to reach its highest peak.
That is something to say about timing, and he believes that his company will actually flourish even more so in this area when they re emerge in the market.The name of this division is
Virgin Money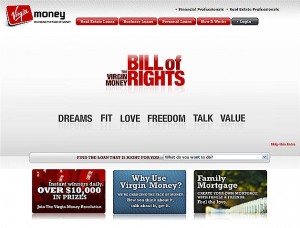 —Check It Out—>www.virginmoneyus.com
Questions were also asked about consumer spending and retail, and he AGAIN stated that for whatever reason, the Virgin Megastore retail chains have remained fairly profitable through out the entire time of this current economic slump, as well as their Virgin Mobile division.
Could simply be a case of marketing on his part, yet if the numbers were to show  his claims to be accurate, I actually would NOT be surprised, and I believe that somewhere in the picture, his thoughts and emotions, namely his outlook on life has much to do with the success of the company.
His commentary is coming from a person who actually does own his very own island in the Caribbean,


Necker Island
in addition to being one of the forerunners of the new space tourism business with his
Virgin Galactic space travel division.
www.virgingalactic.com
In closing, I do always believe that someone, somewhere is ALWAYS winning ,regardless of who , when where or what, and if he, she, or they are getting a good result from their outlook and behavior without harming the well being of others, I would have to second that emotion and peep it all out from the winners circle as well.Thats just ME though,
In the end, he was of course promoting his latest book


Business Stripped Bare
which, get this , can be purchased at the VIRGIN store be it the physical location, or the online store found at the link below.
virginbooks.com/books.php
With the type of proof the man has shown, perhaps it should be required reading for government and private sector executives, because what has been determined is that the fundamental philosophy of the way business is conducted needs to change, and it all starts in the HEAD.
Keepin it "P", he has his own BLOG as well.
Whatever your brand stands for, you have to deliver on the promise. Don't promise what you can't deliver, and deliver everything you promise. That's the only way you'll ever control your brand. And beware: brands always mean something. If you don't define what the brand means, a competitor will. Apple's adverts contrasting a fit, happy, creative Mac with a fat, glum, nerdy PC tell you all you need to know about how that works. Even in the absence of competition, a betrayed brand can wreak a terrible revenge on a careless company. How many brands do you know mean 'shoddy', 'late' and 'a rip-off'?

You see? Easy.
From The Richard branson Blog
entrepreneur.virgin.com
Game Recognize Game so
Stay The Course!!!