Pimpin All Over The World? Imagine If It Was TRUE
|
I love my job!
Today, I thought that it would be good for you to share in some of the types of wonderful submissions that I may receive on a continuous basis.
Now granted, this is actually most likely fictional, and from what I know about the World Wide Web, this is simply a new twist on a popular web con game known as the
NIGERIAN LETTER.
If you have had a chance to look at some of your spam mail, which motivates you to find some form of a filter, you probably have received a note or two regarding someone asking you for assistance with transferring funds to a secure location, from a member of some wealthy and influential African public official, member of a royal family , or perhaps one of their relatives.
Who Knows, it could be B-Rock Obama's People!

Actually, I know some individuals who hold a unique belief, which is that quite a few of the SPAM NOTICES that you may receive are actually AUTHENTIC, where as a majority of the legit mail that you may receive actually will turn out to be BOGUS.
It can be called the ABSENCE OF TRUTH IN SOCIETY theory, yet whatever it is, it makes for great entertainment in a time where much of what we see and hear tends to be uninteresting and redundant.
So, below you will find a note that I received in my personal email box yesterday, and now the Nigerian Letters appear to come attached with some pictures of the young ladies that are sending the note.
An even deeper thought is that since it has been stated that it ALL comes from Africa anyway, perhaps the thought process which fuels this organization originates from the same source.
Be what it may, I'll share it with you.
…………………………………………………………………………………..
HOPINGTP HEAR FROM YOU SOON
Reply to all
Forward
Reply by chat
Filter messages like this
Print
Add to Contacts list
Delete this message
Report phishing
Report not phishing
Show original
Show in fixed width font
Show in variable width font
Message text garbled?
Why is this spam/nonspam?
Joy Alif to rylan

show details 3:35 PM (17 hours ago)

| | | | |
| --- | --- | --- | --- |
| | Reply | | |
Hello Dearest ,"Hello Dearest ,
I am more than happy in your urgent reply to my mail.
How was your day?.mine was cool over here in Daker Senegal .
My name is Joy Alif single naver marrid from lvory coast in west Africa and presently i am residing in the refugee camp here in dakar as a result of the civil war going on in my country.

My late father Dr Wilson Alif was the personal advicer to the former head of state before the rebels attacked my house one early morning my mother and my father.It was only me that is alive now and i managed to make my way to near by country senegal where i am leaving now.I would like to know more about you.
Your likes and dislikes,your hobbies and what you are doing presently.
I will tell more about myself in my next mail.
Attached here is my picture.
Hoping to hear from you soonest
Joy "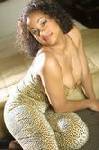 PimpHop.com
Like Frank Lucas from American Gangster would say,
"When You OWN IT,
you can call it what you wanna call it".
See You At The Top