International Spotlight!
|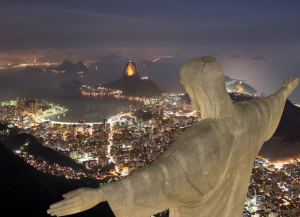 Waddup L.A!, You know it's been a while since I hit public light back home. Let's touch base for a minute, get caught up, all is good cause I made it so nuff said haha. If you're not in tune with the networks and levels pimphop's been sending out over the past years, you need to catch up. As a young man defining his own creations, I have found source to life and you can't take that to the bank cause it's free homie! Let's flow~>
As I introduce to you the new matrix or parallel universe which I now call home known to many late persons' as "Brazil"! Down here is where the happenings happen, the things you dream up is the way of life and that's just how it goes.
Through pimphop we're going to bring you the pieces of the puzzle those tiny particles put together that give the universe it's next level definition. That is what we're going to bring you, the parties, the ladies, the beaches, the lifestyle, the interviews and yes the in's and outs of how to make it your reality!
Stay Tuned!
Belairesfinest