Has The Game Chose Obama?(Repost From January 07, 2008!)
|
Well Well !
What do we have here?
In the news, 7 days into 2008, it appears that Barack Obama is apparently KILLIN IT in regards to voter popularity.
The recent Iowa Caucus shows that B. Obama was the democratic front runner with plenty of points to spare, and H. Clinton actually came in 3rd behind J. Edwards.
on to New Hampshire on January 8, 2008, and the major news networks report polls showing Barack with a Substantial lead in voter popularity.
The Big Question is what is his behind is recent surge of popularity amongst the voters?
-A strong connection  with the young voters seeking REAL CHANGE?
-An endorsement from Oprah Winfrey?
-ETC. ETC.
PIMPHOP.Com Perspective
Beyond A Shadow Of A Doubt, as it was stated before, it is as follows
Obama Girl!!!!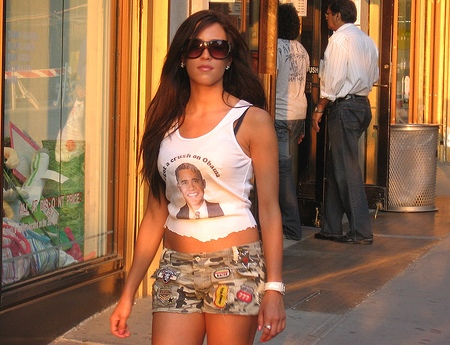 Obama Girl!!!!
Never Under Estimate The Power Of The Pimpin!!!

See You At The Top



Written By
R. Branch
Code Name
Scotty Pimpin