Rick Ross Deeper Than Rap- The Status Of Hip Hop Culture
|
Does art imitate life or does life imitate art?
Andy Warhol

Fresh out of the shower, on a Sunday afternoon, enjoying some new music, compliments of Myspace.com , and the play list is currently featuring tracks from the latest Rick Ross album entitled
Deeper Than Rap, scheduled for official release in stores
Monday April 21, 2009 which is tomorrow.
Before I get into the discourse, the music is actually great. Production is quality, and flows are mentally stimulating. Rick Ross has a talent for telling vivid stories.
On that note, we can enter the discussion.
As it has been widely publicized, Rick Ross has recently admitted to actually working as a correctional officer during the 90's after a widely publicized denial, and it has led to yet another well publicized Hip Hop Beef with
50 Cent who is said by many to be the actual person who forced Rick Ross
into admittance. Enter into the equation all adversaries and allies for both parties, including baby mommas and childhood friends and acquaintances.
It all makes for an interesting and controversial storyline and keeps savvy marketing a very in demand position within the industry.
I'm all for record sales and the spirit of competition and believe that you can never be mad at the seller so long as the buyer is buying, so buyer beware!
At some point however, limits will need to be set as the music does actually have an impact on young impressionable minds who may not have adequate adult supervision.
I as a person in my thirties can actually remember the starting point of what is known as Gangster Rap, and it comes from a source that is actually seldom referred to regarding contributions to the culture at large It is a now deceased Southern California man known as Eric Wright A.K.A. Easy E.
With that said, I will trace the steps back even further to another popular name that was in fact deeper than rap, and actually a few years before it in its popular stages. I would like to introduce you to an individual who's name you may be familiar with, as he was surely someone whom Eazy E would have respected and aspired to be like in his own right.
Birth name,
Rick Ross

known on streets as Freeway Rick.
http://en.wikipedia.org/wiki/Ricky_Ross_(drug_trafficker)
For an interesting, very relevant, and true life drug kingpin story, you can visit the link above or simply Google in the name, and sift through the information regarding the rapper with the stage name which is the same.
Anyhow following along with the story in regards to the Status of Hip Hop culture, without having to knock anyone's hustle, I do often question what the opinion of stage name Rick Ross is from the opinion of birth name
Rick Ross, and if any license deals are in place yet it is highly unlikely as Ricky Ross is currently serving a life sentence for cocaine distribution.
Its an interesting catch 22 which brings light to the beginning quote from Andy Warhol regarding imitation.
When it comes to entertainment, on one side of the debate, hip Hop artists and fans face a double standard in the creation of their art, as there is no criticism from what I know regarding writers and directors from their creation of graphically violent feature films such as Scarface, and
Pulp Fiction along with a lengthy list of many others.
The other side of the equation shows that most of the actual actors or creators claim that their work is purely artistic, and are not seeking any street credibility for the roles that they play on camera.Denzel Washington does not create beef over his authenticity in regards to training day, even though it is known that he was actually indirectly supported by another drug kingpin known as Michael "Harry-O" Harris during his very meager beginnings as a stage thespian.
Interestingly enough , in Hollywood, with the socialite scene, more focus is currently being placed on the personal lives of the entertainers than the actual bodies of work in which they are featured in.
Now for the end results.
Points of interest.
A.Rick Ross(stage name) actually worked as a prison corrections officer, while Rick Ross(birth name) is currently serving a life sentence.
B.Rick Ross was actually in a Highly publicized relationship with Foxy Brown, who had just recently served a one year sentence in New York's infamous Rikers Island Prison.
C.Popular rapper T.I. is currently serving a one year sentence in a Federal Penitentiary , after a recent album release and popular documentary on MTV regarding his preparation for incarceration.
D.Both 50 Cent and The Game were both gunshot victims before their popularity as Hip Hop artists.
E. Each of the above mentioned artist except T.I. are signed to record labels which are all subsidiaries of one corporate entity known as UMG
UNIVERSAL MUSIC GROUP PRIVACY POLICY
Universal Music Group and this site care about your privacy. Universal Music Group consists of: Interscope Records, Dreamworks Records, A&M Octone Records, Geffen Records, Island Records, Def Jam Recordings, Lost Highway Records, MCA Nashville, Mercury Records, Motown Records, Universal Republic Records, Universal Records South, Verve Music Group, Decca Label Group, Universal Music Latin Entertainment and Universal Music Enterprises
In closing, I would like to formally introduce you to the biggest boss that until now, you may have not have been familiar with.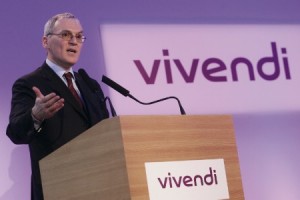 Jean-Bernard Levy
CEO, Chairman – Vivendi
You can do your own research by simply clicking his name.
In closing, once again, I actually enjoyed the previews of the new
Rick Ross release, and look forward to more non life/freedom jeapordizing entertainment from the industry in general. He at the end, is telling the truth, as it really is
Deeper Than Rap.
For the individuals reading this who aspire to raise to new levels, if you really want to be a Big Boss, perhaps consider creating and organizing a
Media Conglomerate and Telcom Technology Company.
Its a key difference to distinguish between HipHop and PimpHop.
Does art imitate life or does life imitate art?
Andy Warhol
A different perspective to consider.

Stimulus Is LAW,
Put It On The Card!
Written By
R. Branch
Code Name
Scotty Pimpin