Owen Van Natta- The NEW CEO Of Myspace.com
|

There is  blood in the streets of the Information Super Highway created by um..Al Gore!
Things are definitely changing in the world of New Media. Whether for better or worse is all based on  decisions , attitudes , and perspectives.
Per Tech Crunch
We broke the news that News Corp. was looking to replace founder and CEO Chris DeWolfe on Tuesday. Later that day we confirmed the news. On Wednesday News Corp. issued a short press release that DeWolfe was leaving and that cofounder and president Tom Anderson would be moving to a new role.



I actually happen to like Myspace and the house that Anderson & DeWolfe built, yet I also understand the necessity for change in the name of progress and growth, so on that note, since I am feeling a bit generous today, I will issue some sound advice to the NEWS CORP executives in order to at least have a slight chance of keeping things afloat.
If you are maintaining a virtual social networking community, the community has leaders and followers  just as any community, and things would probably tend to flow better if the leader/leaders were  individuals who were  respected , well liked and in tune with a majority of the community members and their needs.
ALL solid relationships hinge upon respect, trust, and clear and honest communication. Here is a working example from an individual who also has his own personal social networking profile on Myspace.com as well as Facebook.com and a few others in addition to his own personal website listed on the image below.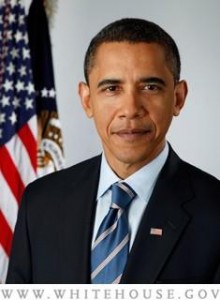 He even has a YouTube video like many of the community members, even though Myspace has its OWN video upload service?
In closing , while it is a known fact the News Corp is in support of the Republican Party, Obama was able to generate more in campaign funding and support donations through Myspace.com than Myspace.com was able to secure in yearly advertising revenues with all x-million of its active users in the year of 2008.
IMHO, if you want to loose, its not hard, simply take what has not worked and does not work, and then just continue to do more of it and see if it does the trick!
Dont take any of this as expert advise, because well, what would
an AFRICAN AMERICAN male know about technology and the operation of large scale  dot coms anyway?
Its just for entertainment.
A different perspective to consider.
………………………..
News Corp Press Release
24 April 2009

News Corporation Names Owen Van Natta Chief Executive Officer of MySpace
______________________
Los Angeles, CA, April 24, 2009 – News Corporation today announced the appointment of Owen Van Natta to the role of MySpace Chief Executive Officer effective immediately. Mr. Van Natta will be based in Los Angeles and report directly to Jonathan Miller, News Corporation's CEO of Digital Media and Chief Digital Officer.
A highly-regarded digital executive, Mr. Van Natta, 39, previously served as Chief Revenue Officer and Vice President of Operations for Facebook, where he helped negotiate Facebook's $240 million investment from Microsoft. Earlier, he served as Vice President of Worldwide Business and Corporate Development for Amazon.com. Most recently, he was the CEO of Playlist, Inc., an online music company.
"Owen combines a deep understanding of social networking, a keen business sense and the operational experience to guide MySpace through its next phase of growth. I'm confident his leadership will be an invaluable asset," said Mr. Miller. "I plan to work closely with Owen to shape our long-term vision around this vibrant community that already attracts more than 130 million users worldwide."
"I'm thrilled to have the privilege to pilot MySpace in what is sure to be an incredibly exciting and rewarding next chapter for the business," said Mr. Van Natta. "I feel honored to build upon the immeasurable achievements of the MySpace founders and look forward to working with Jon and the MySpace team to meet the challenges and make the most of the opportunities before us."
While serving as Vice President of Operations and Chief Revenue Officer for Facebook, Van Natta focused on revenue operations, business development, strategic partnerships and technical operations. As Vice President of Worldwide Business and Corporate Development at Amazon.com, he managed global marketing programs and strategic partnerships. He was also part of the founding team of A9.com, the Amazon.com search company, and was responsible for site operations and sponsored-link advertising. Owen earned a B.A. from the University of California at Santa Cruz.
Playlist Names Board Member and Veteran Media Executive
John Sykes as CEO
MTV Co-founder and Former VH-1 President Replaces Owen Van Natta
Palo Alto, Calif., April 24, 2009 – Playlist, the leading social media network where over 43 million music fans discover, create and share playlists, announced today that Board Member and industry veteran John Sykes has joined the company as Chief Executive Officer. As a Co-founder of MTV, President of VH1, and CEO of Infinity Broadcasting, Sykes brings extensive operating experience and industry relationships to the company as it partners with the music industry to provide advertising, subscription and e-commerce services to music consumers.
Owen Van Natta will serve as an Advisor to Playlist.
"John was a pioneer of the MTV revolution that forever changed the music industry landscape by giving fans a whole new way to discover and enjoy music," said Bob Zangrillo, Chairman of Playlist. "Playlist looks forward to leveraging John's tremendous track record operating media businesses and deep relationships in the music industry as it builds out the world's premier social media service."
"Creating and sharing playlists has become a phenomenon in our culture. With over 43 million registered users, Playlist is the number one site where fans go to discover, share and enjoy their favorite music," said John Sykes, CEO of Playlist. "Leveraging our newly forged partnerships with the music community, we can now offer consumers deep access to their music and provide the industry with powerful new revenue streams."
Playlist, one of the fastest growing sites on the Internet, continues to establish partnerships with the entertainment industry in an effort to offer a comprehensive collection of content that can be discovered, shared and monetized at www.playlist.com.
About Playlist
With over 43 million registered users, Playlist is the number one site in the nation where consumers discover, organize and share their favorite music across the social Web. The company leverages over 50 million user created playlists to help media companies and the record industry virally promote, distribute and monetize their content. The company is based in Palo Alto, CA. For more information, visit www.playlist.com.