Practical Relationship Advice From An Expert- Its Simple
|
Finally!
At Long Last.
Sound , Practical, Effective , And Simple
Relationship Advice From An Expert.
Patient is to apply the following steps.

A.Love and Respect YOURSELF The Way You Would Have Another Person Do and Be Towards You
B. Only Pay Attention To People, Places And Things that Give You The Feeling Of Love & Respect  That You Give To Yourself First.
(It should come with ease and effortlessness.
No convincing is necessary.)

C. Only Pay Attention To People ,Places, And Things Who Treat THEIR SELF, The Same Way That You Expect Them To Treat You.
Try It And See For Yourself.
Satisfaction Guaranteed Or Your Money Back.
Any Questions,
Inquire Within.
Here's To GOOD HEALTH.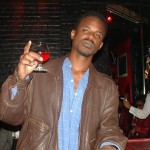 Written By
R. Branch
Code Name
Scotty Pimpin