Let Your New Life Begin, Call 1-800 Get Slim ?- Proof That White Peoples Game Is SICK!
|
Peep The Commercial, then read the manuscript.

This one here says something to me, so I in turn will say it to you.
For some reason, this commercial jingle seems to stick inside of my mind like a good ole fashioned ear worm. The commercial permanently discredits the idea that White People dont have adept verbal skills. Of course my mind thinks different, and you should be used to it by now, but none the less, Hip Hop lyrics are no match for soul stirring flows like these.
If Source Magazine was still around, I would call this the Hip Hop Quotable of The New Century.
Only In California.
As soon as I get a better understanding of the dynamics of why people tend to feel other than great about themselves, I can figure out how I am to proceed, but for dang certain, folks need HELP, I mean some SERIOUS help.
Let Your New Life Begin, Call 1-800 Get Slim!
Lord Have Mercy.
Here's To GOOD HEALTH.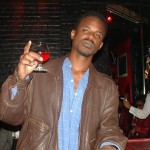 Written By
R. Branch
Code Name
Scotty Pimpin