Do We Need More Security Or Less Insecurity?
|
Just when you thought it was safe to come outside.
The hot news topic circulating in mainstream and online media outlets is in regards to the young man in the image above, who was arrested for attempting to terrorize a flight in route to the U.S. from Amsterdam.
All of the details can be found elsewhere, so I will simply use this as a lead in to the following question.
Which do you believe there is a greater need for in society in general,
A. More Security ?
B. Less Insecurity ?
I currently have my philosophical thinking cap on, and due to the fact that we are about to enter a new decade, one of my resolutions is to move past personal and collective traumas of the past, and just as I was reflecting on this subject, a good old fashioned terrorist attempt made its way into the headlines, which inspires me to ask if it is perhaps time to address the whole concept of security from the threat of  foreign aggression in a different manner.
I stumbled upon the image below when researching this subject.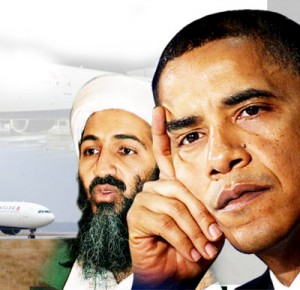 It is simply food for thought, as the creator of the image was obviously attempting to communicate some form of a message, through the combining of the two characters in a single  image.  Whether out loud, or in your own mind, tell me, as well as yourself, what you think about the image, as well as which one represents a need for more security and which one best represents a call for less insecurity.
A different perspective to consider.
See You At The Top
( And Bring A Friend!!)


Written By
R. Branch
Code Name
Scotty Pimpin