Rod Artest As A Laker- Get In Where You Fit In
|
Ron Artest attends the Los Angeles Lakers vs the Denver Nuggets game at the Staples Center on April 20, 2008 in Los Angeles, California. (Photo by Noel Vasquez/Getty Images)
I had a feeling that something like this was about to come through the wire.
It all started with my post on
Rod Artest Kepin it Gangster Gangster back in
the beginning of May.
http://pimphop.com/2009/05/07/ron-artest-keepin-it-gangster-gangster
Then durring the next series, I started to see numerous
Rod Artest sightings  in L.A. after the Rockets vs. Lakers series was complete.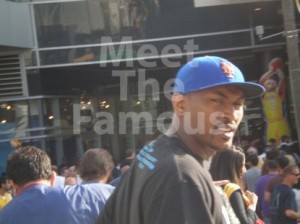 It started off at the Lakers vs. Nuggets games in L.A. as a fan, then with the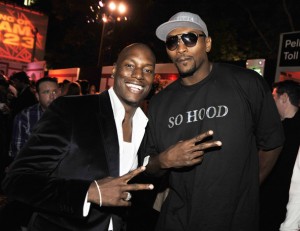 exclusive celebrity events around the city, followed by some non N.B.A. jibber jabber on Twitter with Rod Artest's name being mentioned.
Somehow, Artest simply kept stepping in the L.A. direction, as he like many N.B.A. players aspire to be apart of the L.A. scene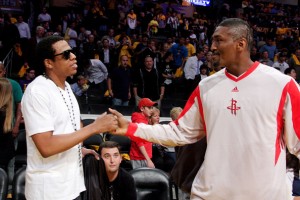 and seek to get as much networking in as they are allowed to while at
The Staples Center.
The trade for Trevor Ariza is a bit of a loss for the Lakers and a Gain for Houston, yet its simply a part of the game, as we must always be sure to include the star power factor when it comes to being a Laker, as the team just so happens to be based in the Showbiz capital of the world, not to mention that Ariza is actually an L.A. native anyway.
It will be interesting to see what happens next, and how Rod Artest and TMZ hit it off in the near future.
Rod Artest, welcome to the party.
Get in where you fit in!
A different perspective to consider.
See You At The Top
( And Bring A Friend!!)