The Kendra Wilkinson Story- Snow Bunnies With Soul In The Obama Era
|
(Editors Note – 24 July 2009)
Per online Facebook chat session with Personal Assistant


Jennifer Childers

you are correct, and actually I have 2 post to work on
one on Sarah palin
and one on Kendra Wilkinson
9:32amJennifer
Sarah Palin is good.. oh Kendra is going to be your best one
9:33amRylan
ha, why you say that?
9:33amJennifer
everyone loves to read about kendra, whether it be man or woman all are interested in her..
she is hot, she is fun ans did i mention she was hot!?.. lol
she is someone that everyone can relate to because she is so real..
9:33amRylan
ok, good, thats what I will post on Today
Im using your quote as well.
9:34amJennifer
which quote?… lol
9:34amRylan
youll see
9:35amJennifer
no women is intimidated by her enough to not like her becasue she does not try to make herself out as a perfect woman and has no problem showing her flaws so people are more interested in her, because she can show that her flaws are also beautiful
lol ok
i will await

(End note)
………………………………………………………..
Welcome Home.
What in the world does that editors entry indicate?
Its simple. Hugh Hefner has a publication, and RB has a publication.
RB's publication is online in the form of an Internet Magazine, so the effectiveness of the product needs to be continuously demonstrated so that others have an example to look to in search of progress and growth.
With that said, the subject matter for today, which is your favorite girl nest door, Kendra Wilkinson , is a perfect working example of the positive changes and growth happening in the entertainment industry and society in general, so this is to be considered as introspective social commentary, which is following an example set by Playboy Founder Hugh Hefner.
Before we begin, lets backtrack to Jan 29th, 2008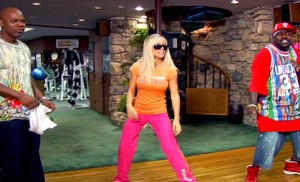 Snow Bunnies With Soul Movement introduction.
in the words of Hannibal Smith from the A-Team,
I love it when a plan comes together.
I believe that Kendra actually is and was a rare find, and with the trained eye of Hugh Hefner, he was able to see something outstanding in this character that goes beyond her looks, and it has been proven that his judgment was correct.
I actually read an article in Playboy Magazine in 2006 or 2007 that benefited me greatly, by confirming that I was not the only one who had the same type of forecast for the past popular trends that have failed that actually began to take shape around that time.
It was in regards to an editors experience with his  trials on the social networking website Myspace.com
Acting as an average , ordinary user, he involved himself with the things that people were participating in at the time, and his final assessment was that although it was somewhat of a fun and enjoyable experience, he feared that the site and trend behind it was subject to becoming
"too common".
This was right around the time that the Girls Next Door began to grow in popularity. The show was an interesting concept as it gave its viewers an inside look at life inside the world of Playboy,  in the new millennium .
"Blond bombshells" are not a new concept in society and Hugh Hefner has seen few of them since the creation of his publication and Southern California is home to perhaps a million of the type that fit the traditional stereotype.
In order for the show and  The Playboy Brand, to really break new ground and expand its horizons, something new and different needed to be done, or better, someone new and different needed to be found and added.
I then began to see more and more of this certain type of a
familiar vibration coming from the youngest of the trio after Hefner made the decision to downsize. Images began to pop up online as well as on the show that I just could not help but notice.

I had to look closely to check for authenticity , and what I found was that this young lady had an interesting ability to actually own the concepts and culture in a way that would convince those watching that she was actually a more suitable representation for this type of style than those who are often shown as representatives, as if to say that it was actually all created for her.
The writers of the show even went as far as including footage showing how the show storyline can be put on hold , simply because Kendra may have misplaced her gold fronts, and shockingly enough, you can tell that she was humorously serious about her requirements which were accommodated.
As time progressed and individual interests began to shift, the media scope could not resist Kendra and after the subsequent split from Hefner and her branching out on her own, Kendra began to carry the entire focus of the  concept new millennium Women of Playboy, as if people began to be more interested in Kendra, than Hugh Hefner and Playboy enterprises itself, and I could tell early on that a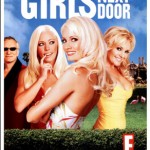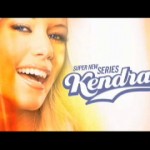 solo reality show was in the cards for Kendra.
With all of the technicalities out of the way, the time has come to turn our attention towards
the way that works.
What separates K-Dub from the pack?
In my opinion, the eyes are a window to the soul,
and she just has a simple and genuine enjoyment of and appreciation for people in general, including her own self. In the age of  what i believe to be an overly abundant amount of focus being placed on appearance without anything of substance to back  it up, I believe Kendra has permanently debunked the theory that good looks will automatically guarantee success, while simultaneously proving that effective people skills are what is required to have any true and long lasting success in the entertainment industry and life in general.
Lets start from the beginning.
Wilkinson met Hugh Hefner at his 78th birthday party in April 2004, where she was hired to be one of the "painted girls" (women who are nude except for painted-on accessories). Hefner had apparently seen her picture, shot by photographer Kim Riley, on a fax machine at the Playboy Mansion and wanted to know who she was. Shortly after they met, Hefner asked Wilkinson to be one of his girlfriends, and he moved her into the Playboy Mansion along with her dogs, Raskal and Martini.
Fast forward to the year 2009 with change in full effect, beginning with the first ever African American U.S. President currently in office.
On Kendra's side of the world, the change has been wonderful, as she is now currently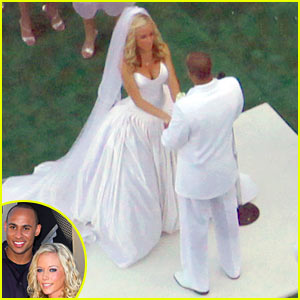 married to Philadelphia Eagles wide receiver Hank Baskett,
and the couple is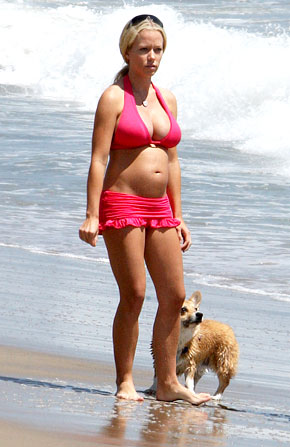 expecting their first child in December 2009.
Its been a fairly fruitful five years for Kendra Wilkinson, with more good news to come including a rumored book that is in the works, as well as the establishment of a succesful blog in addition to her other lucrative ventures.
A pathway has been paved, and I am thankful to Kendra for proving that sticking to the script is always a wise choice.
Be good to the game,
and the game will be good to you!



A different perspective to consider.

Here's To GOOD HEALTH.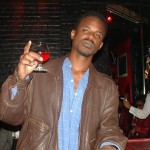 Written By
R. Branch
Code Name
Scotty Pimpin