Jay-Z The Blueprint 3 And The Status Of Hip Hop- Pimpin Or Sympin?
|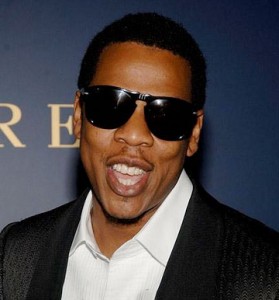 Welcome home.
Today, I am going to go ahead and give a review of the new Jay Z single Run This Town, currently being previewed on Myspace.com for his up coming release The Blueprint 3, as well as give some valuable insight in regards to the status of that thing called HIP HOP in general.
It's times like these where I actually do wish that I was not as honest of a person as I am, because I actually do tend to root for people who are in it to win it, yet since you most likely frequent these parts to get the
4-1-Twelve on things in a way that you will not find elsewhere, I have to deliver the package intact.
First and foremost, its going to come up as a point of interest for those who are interested in Jay Z, so we may has well get it out into the open. What do you think about Jay Z's new hairstyle?
I am not a woman, so his looks are not  of much interest to me, yet in the industry of music, a womans opinion about things tends to be the deciding factor in whether or not units move. For all I know, it could have been a simple preference of his wife Beyonce, yet the fact that we are not seeing much of her in regards to this new project is something that is of interest  and concern to me, and perhaps yourself as well, but more on that in a bit.
I listened to the song Run This Town, featuring
Rihanna and Kayne West a few minutes ago, and did so to see if he could be redeemed from his first single preview Death of On Autotune which was the first song to be debuted from the upcoming album.
Let me be as optimistic as possible. Its good to hear from Rihanna, so Kudos to Jay Z for creating an opportunity for her to get back in the pool A.S.A.P.
We also get a slick verse from Kanye, and he did deliver what I was expecting from Jay Z, and it was refreshing because there are some who were not quite able to rock & roll with the whole experimental artistic expression type of vibe of  his last album 808 & Heartbreaks, as the only thing I found that was really so amazing is

how it can lead one to a level of eccentricity , where sportin a light skinned model chick with the Grace Jones jump off can by construed as expanding the culture. Different strokes for different folks, I mean she is bangin, but ummm, iuunooo bruh, do yo thing!
With a wig, she can get a feature on PimpHop.com to make it Kosher!
I guess thats just how it is when you roll with


The Rock Nation, which actually brings me to the diffucult part of my job, which is to share my honest opinion regarding this subject.
Last time out, in his song

Jay-Z – Lost One,
he came out talking about how Dame Dash and Kareem Biggs were claiming that they MADE Hov, so he recommended that they make another Hov.
That is actually a game rule violation to put out music that speaks intimately about internal family matters, especially when Dame Dash didn not have the same opportunity to tell his side of the story, and even when he got a shot in a major publication, he kept it solid and questioned Jay Z's integrity regarding the way that he handled the situation.
I second that emotion as its a devilish tendency to
sow discord amongst the brethren, and history will show that the man in the picture below actually had more to do withe the construction of what is known as a


"Jay-Hova" than anyone else in question. Dame Dash can be blamed for making a Samantha Ronson, so I like how that guy thinks!

Names and faces have been concealed to protect the innocent as well as the guilty depending on your outlook on things, yet for those in the know, I believe that this whole scenario and latest album release will be a major testimonial to the actual and factual condition of Hip Hop and the music industry as a whole, minus Michael Jackson.
Marketing machines, radio spins, Billboard and Soundscan chart spot purchases aside, even with a Blueprint 3 September 11th album release date, what will the people decide?
No one can say for certain, yet evidence is showing that even though Nas is currently going through some things on his end, his own proclamation that Hip Hop Is Dead may show itself to be an accurate assessment. The only acclaim that Eminem recieved from his last album release is a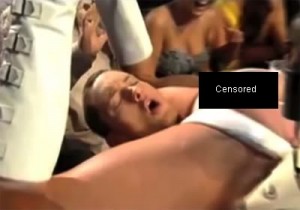 Plate Of Stank Nuts ,
compliments of Bruno, who's soundtrack from his latest film probably did more on the charts than Eminem's album.
In the meanwhile , we can all just sit patiently and wait for Dr. Dre to release the up and coming album known as Detox!
At the end of the day, every problem has a solution. Iwont give up
too much game, yet I will simply proclaim again that

Hip Hop is Dead,
and Pimp Hop is Bread,
and in all likeleyhood, the women folk who are
least likely to illegally download albums most likely are interested in hearing lyrics regarding what it takes to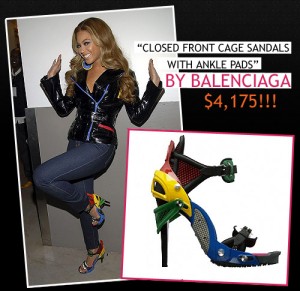 walk in Beyonce's shoes,
than listening to the already redundantly told story of how it is to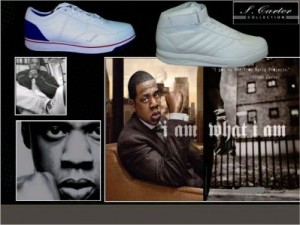 walk in Jay Z's shoes.

Again, thats just my opinion and my edition of translation marketing ! Thanks for listening, the power is in your hands.


A different perspective to consider.
See You At The Top
( And Bring A Friend!!)
Written By
R.Branch
Code Name
Scotty Pimpin