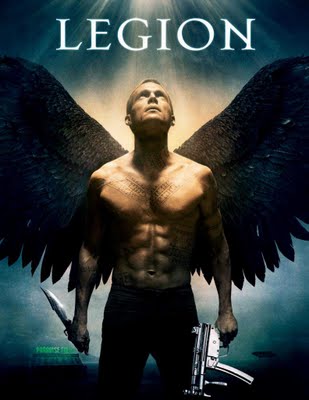 As 2009 featured many esoterically themed films ranging from vampires and zombies, to paranormal activities, 2010 appears to be following suit with the introduction of this latest thriller known as Legion.
Scott Stewart's supernatural thriller Legion, scripted by Peter Schink, concerns a group of strangers in an out-of-the-way eatery who become the first line of defense when God, believing the human race is no longer worthy of Him, decides to end their existence. This motley crew's only spiritual ally is the archangel Michael, played by Paul Bettany. Dennis Quaid, Tyrese Gibson, Charles S. Dutton, andLucas Black co-star in the Screen Gems production. - Perry Seibert, All Movie Guide
Prophetic based themes are in demand and seem to have become a hot trending discussion topic on the social networking sites, so as usual, its on with the show, and be sure to view the trailer below.