What Percentage Of Relief Funds Actually Reach Haiti?
|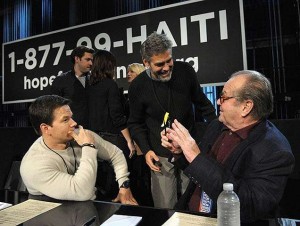 The answer to the question in the subject title is one that I do not have to share with you, and would list the person who does as a person that I'd like to meet on one of the social network profiles.
What I do know, is that disasters are sometimes the reason for some excellent shows, such as the Hurricane Katrina Telethon back in 2005, so today's telethon on MTV ,  hosted by George Clooney with the worlds most famous names working the phones, may score ratings higher than many of the seasons most popular awards shows .
Jay-Z, Justin Timberlake, Bono To Headline MTV's 'Hope For Haiti' Telethon

Bruce Springsteen, Coldplay, Alicia Keys and Christina Aguilera will also perform at the show, airing live Friday at 8 p.m. ET.