DeKuyper – Have Good Taste?
|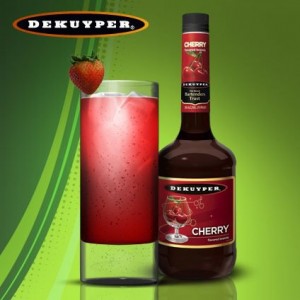 Something good for you.
This is a beverage that was recommended by a friend on one of our social networking channels. It most likely would be classified as a chick drink by most, as the friend who recommends it is in fact a female, along with 90 percent of the commenting group, so as usual, it and many other good things would surely be found here too… right?
DeKuyper USA Strawberry Blonde Babes
2 parts DeKuyper® Cherry Brandy
1 part Effen® vodka
Splash of cream
Fill with cola
Maraschino Cherry
Add ingredients to an ice-filled, tall glass. Stir gently with a swizzle stick or cocktail straw before serving. Garnish with cherry. If you cannot find DeKuyper® Cherry Brandy try DeKuyper® Cherry Pucker® for a sweet and sour twist.
There are plenty of recipes in the area where the one above comes from, just click the highlighted link above and see/taste for yourself.
Have fun, and drink responsibly.