Melanie Amaro – X-Factor Winner 2011
|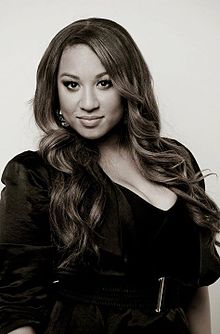 Melanie Amaro

Melanie Ann Amaro (born June 26, 1992) is an American-born British Virgin Islands popstar who won the first season of American television series The X Factor in 2011, securing a $5 million recording contract with Epic Records.

Source : en.wikipedia.org/wiki/Melanie_Amaro
Yes, Melaine won the $5 Million Dollar recording contract prize and Pepsi Super Bowl Commercial slot, for the simple reason of dollars and cents as she has the greatest amount of leverage when it comes to appealing to a broad and diverse global audience.
Another insteresting fact is that Simon Cowell happens to be the inventor of the show, and history has reflected his preferences as indicated by a solid performance by Leona Lewis on the American version X Factor Finale who just happens to be the first winner of the original X Factor U.K. version.
It is also important to note that L.A. Reid who as a judge may have had some say so regarding the contest winner, is the also the current Chairman and CEO of Epic Records, the company that just happens to be the label that Melanie is officially on the roster with along with the $5 million dollar contract agreement.
Are there more where both Melanie and Leona came from?