Out With The Old And In With The Knew – Featuring Nefertiti Rodriguez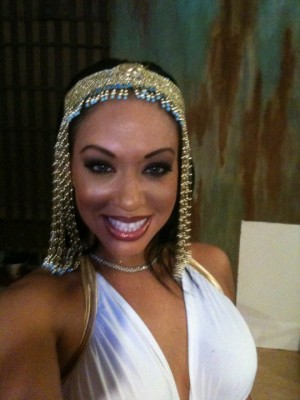 Nefertiti

Nefertiti (ca. 1370 BC – ca. 1330 BC) was the Great Royal Wife (chief consort) of the Egyptian Pharaoh Akhenaten. Nefertiti and her husband were known for a religious revolution, in which they worshiped one god only, Aten, or the sun disc.

Source: en.wikipedia.org/wiki/Nefertiti
Moving Forward.
Venezuelan women in Houston Texas? Imagine the possibilities.
You probably would not believe the story about how this young lady appeared on the scene if we were to tell you, so we can just conserve key strokes and get the 2012 New Years celebrations off to an early start by saying that in all honesty, one of the main perks that come along with being a member of the PH Staff is the opportunity that it provides us to pick out some of the finest quality of women from all across the Milky Way galaxy, which leads to yet another challenge as there is such an abundant amount to pick from in regards to potential candidates yet only a limited amount of time and space available here at this destination for those who make the final cut.
With that said, we can just offer a small specialized mini gallery to help give life to the place, which if you look closely, can be processed by focusing in on the face (and side dishes).
A script that has you written in to win.
What could be better than that?
Another PimpHop.com Lifestyle Magazine VALUE ADDING Solution!