A PIMP'S Conversation Determines The Value Of Global Markets
|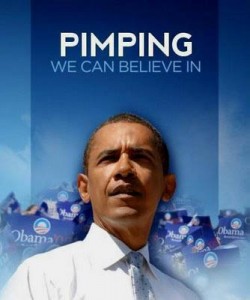 Welcome Home!
For those who can humor such a concept as the one stated in the title of this post, a different perspective to consider would be to notice how the words that proceed out of President Obama's mouth and fingertips, along with the content found on all of the U.S. Federal Government websites determine the value and exchange rates of goods and services for global markets and other pertinent quality of life conditions.
Example -Â Friday, February 3, 2012
Bureau Of Labor Statistics Website States -Â  Payroll employment rises 243,000 in January; unemployment rate decreases to 8.3%

then

CNNMoney Website States – "NEW YORK (CNNMoney) — U.S. stocks rallied Friday, as investors cheered a much stronger-than-expected jobs report.

The Dow Jones industrial average (INDU) gained 157 points, or 1.2%, the S&P 500 (SPX) added 19 points, or 1.5%, and the Nasdaq composite (COMP) increased 46 points, or 1.6%."
Can you picture the pattern?
Good, so please be sure to stay tuned!