(Repost) WOMEN FOR OBAMA – True Democracy Equals The Ladies Choice
|

(Editors Note – Friday March 8, 2013)
Originally Published on: Jun 5, 2012 @ 19:02

"Empowering women isn't just the right thing to do – it's the smart thing to do. When women succeed, nations are more safe, more secure, and more prosperous." —President Obama on International Women's Day: March 08, 2013
Full statement can found at the link below.
http://www.whitehouse.gov/the-press-office/2013/03/08/statement-president-international-women-s-day

(End Note)
Welcome Home.
It's the very first Tuesday Newsday installment for June of 2012 as well as the day of the historic astronomical event known as The Transit Of Venus, and as such, we will simply fall into proper alignment by following this working example, and while there is much that can and perhaps should be said about this particular campaign strategy for the 2012 US Presidential Election being implemented by the Obama Administration and the PH Super Political Action Committee (Super Pac), the best course of action would prove to come from the execution of the strategy as opposed to simply talking about it, and besides, Social Media made simple comes for utilizing the available resources to assist the women in sharing their own thoughts and feelings about relevant social issues as it is already occurring.
Example # 1 via Facebook.com
Meet Katrice and Katherine, 24-year-old twin teachers who were inspired by Barack Obama to work for the change they want to see in America:
Example # 2 via Facebook.com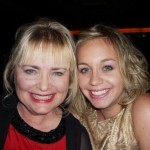 Minnesota volunteers Barbie and Zoey explain why they support Barack Obama–and why being part of a mother-daughter team makes their work "a lot more fun."
Example #3 via Facebook.com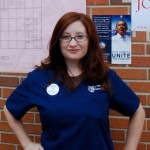 This is Michelle from Pennsylvania, a dedicated nurse who believes that prevention is the best medicine. If you know a nurse who inspires you, @tag them in the comments below to say thanks and happy National Nurses Week!
For more information regarding the Women For Obama campaign initiatives, visit the following web destinations.
www.BarackObama.com/Women
www.facebook.com/WomenforObama
http://twitter.com/Women_For_Obama
On with the show!