(REPOST) How Ya Feelin' About Ya'self? Whats The Matter? SELF ESTEEM Is The MAIN MATTER On Social Media
|
(Editors Note Thursday November 7, 2013)
Originally Published on: Apr 23, 2010 @ 10:25 3 years, 199 days ago – By Rylan Branch

Q: Whats The Matter?
A: SELF ESTEEM Is The MAIN MATTER On Social Media.

Welcome Home!

This entry was originally published at the beginning of the 2010 Spring season, and due to the recent re-emergence of Bitstrips and the popular social media comic strip persona trend, the decision has been made to republish this article so that we may refocus our efforts towards the main matter on Social Media which can be reviewed here on Your Friendly Neighborhood PimpHop.com by clicking the underlined link on self esteem above this paragraph along with the article listed below which shares valuable insights from a well respected expert on the subject of education and self esteem combined with animation and sitcom content.

We ask for your support as a valued viewer to pray that we may be rightly guided in the continuation of the development of an excellent self esteem boosting product where we may effectively serve this need, collect proceeds, and earn a handsome income in the process of doing what it is that we enjoy, which is to help individuals thoroughly know and like their own-selves and create decent paying jobs in the process.

Stay Tuned.

(End Note)
"As a man thinks in his heart, so is he" Proverbs 3:27
(T.G.I.F.) Thank God It's Freeday!
This post was inspired due to this weeks events, and from my point of view, it really does all point back to the question of how one feels about their self.
As for me, I could have selected a number of images to describe myself, yet I selected the image above as a testimonial to the power of ideas and emotions expressed through writing.
Growing up as a child, I recall that much of the game was explained in the form of this television show known as Fat Albert in the  70's and early 80's that I used to watch religiously.
It is where the world first got acquainted with the Cosby Kids, as this was the original Cosby Show and predecessor to the revolutionary ground breaking sitcom with the same name which still broadcasts in syndication after more than 25 years of its creation and original broadcast season.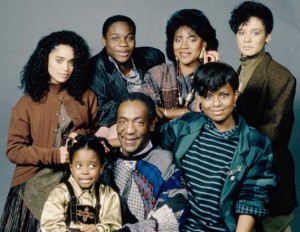 Bill Cosby was able to demonstrate the impact of character and story creation on the minds and hearts of the viewers, by offering a unique perspective of African Americans as told by an African American with high self esteem.
As soon as I hear the beat for the theme song, I feel my game beginning to elevate, so in closing, to wrap up the third week of the month, lets just consider it as a point of pondering in regards to an exploration of how much importance and relevance self image really is, and the choice of who we allow to create the characters which define and shape our identity.
What You See Is What You Get!
A different perspective to consider.