THE OBAMA CHANNEL – Why It Exists @PimpHop Life Experience Magazine
|
Barack Obama

Barack Hussein Obama II (Listeni/bəˈrɑːk huːˈseɪn oʊˈbɑːmə/; born August 4, 1961) is the 44th and current President of the United States, and the first African American to hold the office. Born in Honolulu, Hawaii, Obama is a graduate of Columbia University and Harvard Law School, where he served as president of the Harvard Law Review. He was a community organizer in Chicago before earning his law degree. He worked as a civil rights attorney and taught constitutional law at the University of Chicago Law School from 1992 to 2004. He served three terms representing the 13th District in the Illinois Senate from 1997 to 2004, running unsuccessfully for the United States House of Representatives in 2000.

Source (Read More): http://en.wikipedia.org/wiki/Barack_Obama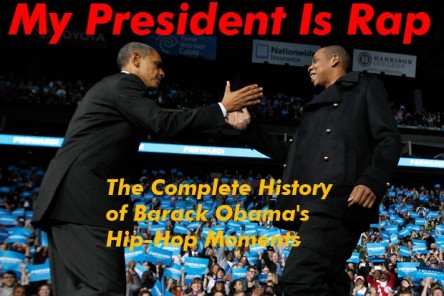 Moral Of The Story
It is simple and easy.
If you are of the young and ambitious upwardly mobile type who,while sometimes feeling like the current president's message and political language is targeted towards types and kinds other than your own, yet you still cant help but feel like there is just something good and beneficial that is in it for you whenever you see news regarding the messages coming from Barack and Michelle Obama when posted on PimpHop.com, it is for no other reason than the facts, backed up by your own intuition which confirm that there very much is something good and beneficial that is in it for you!
Upon recognizing the potential for this miscommunication where other mainstream media outlets may neglect to include this idea into their audience targeting practices, we here at Your Friendly Neighborhood PimpHop.com in the year 2010 as a "Game Stream Media Outlet" introduced The Obama Channel, a section that is entirely dedicated serving you with all messages from the prez homie that are directly related to your pursuits of a better life, greater liberty, and increasing happiness.
Got it?
Good, now on with the show.
A 2014 State Of The Union perspective to consider.