#TRUTH – Kim & Kanye Are On The Cover Of Vogue Because PimpHop.com Said So. Click Here To See For Yourself.
|
From the Scared Text Archives February 9, 2014: 44 days ago – By Rylan Branch
"Yo Kim, Khloe, and Kourtney , We heard you like to be in good light magazines, so we put a magazine in a magazine, so you can Vogue while you watch yourself Vogue" 2014 PH Remix!"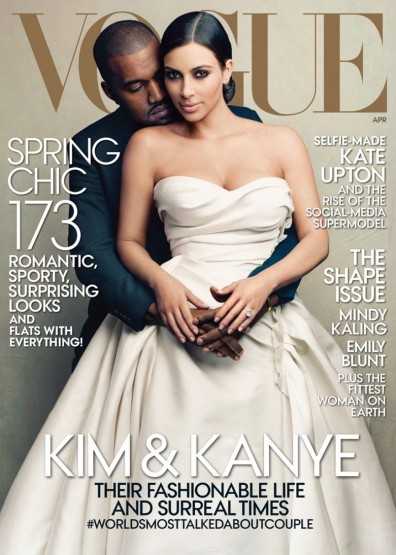 End Results: Vogue April 2014
Kim Kardashian and Kanye West: Keeping Up with Kimye
Source (Read More): http://www.vogue.com/magazine/article/kim-kardashian-and-kanye-west-keeping-up-with-kimye/#1
Moral Of The Story
Start by reviewing the article below that was originally published on April 7, 2012.
(REPOST WITH BABY NORTH WEST) – INTERRACIAL RELATIONSHIPS – What Is YOUR Take On The Matter? (Part 2)
Know Comment.