"HOW TO BE A BAD BITCH" – A Book By Amber Rose Is Coming In October 2015 #NewEconomy
|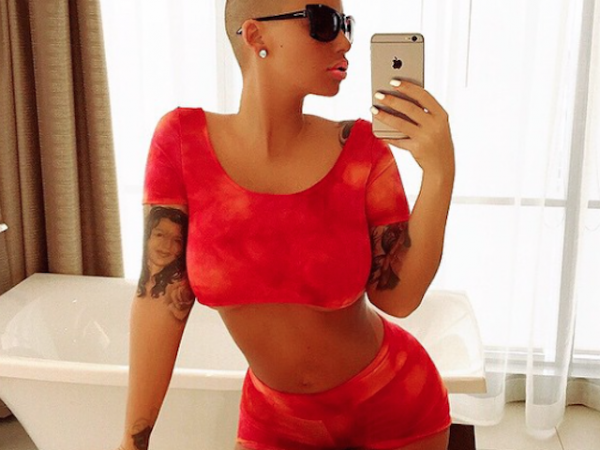 "[A bad bitch is a] self-respecting, strong female who has everything together. This consists of body, mind, finances and swagger; a woman who gets hers by any means necessary."

Amber Rose Gets Book Deal for 'How to Be a Bad Bitch'

by Beatrice Verhoeven 2/18/2015 5:43pm PST HollywoodReporter.com

Model Amber Rose has signed to write How to Be a Bad Bitch, Simon & Schuster imprint Gallery Books announced Wednesday.

The book, scheduled for publication on Oct. 27, 2015, will share Amber's secrets on how to be successful, covering love, beauty, fashion, finances and a career, as well as advice for confidence and self-acceptance.

Source (Read More): http://www.hollywoodreporter.com/news/amber-rose-gets-book-deal-775132
Moral Of The Story (Solution)
Now Say It Slow….Bad Bitches!
We were just speaking on em' from a mans perspective the other day as featured in the image article link above this paragraph, and there is some statement about a Bad Bitch University found within these walls at Your Friendly Neighborhood PimpHop.com, and when it comes  to the world's oldest profession in collaboration with the creation of new jobs in the new world,  we might could have to get some professors on staff and really serve the galaxy with an institute of higher learning because according to the First Family of the USA, proper education and training is key in the #NewEconomy!
A "PimpHop" perspective to consider.