#ShowGirls – The Kind That We Work With And Like Most Best Starring Rihanna And The Brooklynettes
|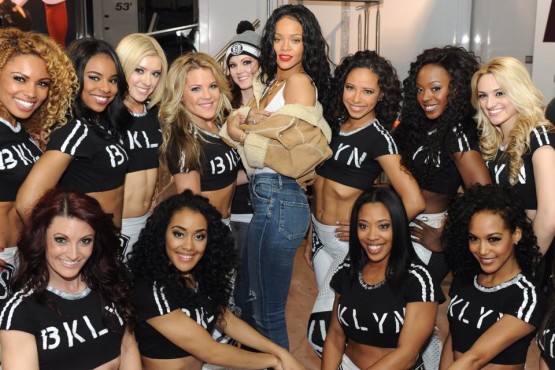 Showgirl

A showgirl is a female dancer or performer in a stage entertainment show intended to showcase the performer's physical attributes, typically by way of revealing clothing or even toplessness or nudity.

The term showgirl is sometimes applied to a promotional model employed in trade fairs and car shows.

Source (Read More): http://en.wikipedia.org/wiki/Showgirl
Moral Of The Story (Mental Note)
SHE'S GOT IT 4 SALE! – PH Internet Business Profitability Solutions Starring @Rihanna
THE BROOKLYNETTES – Pimpocracy Job Creation Made Simple According To Jay Z

Welcome Home.
According to the content featured above, Rihanna and the Brooklynettes similar to close to half a billion or more women like to post individual and group selfies on their preferred online social networking website of choice, with Rihanna as the current second most liked individual on Facebook trailing behind Roc Nation label mate Shakira by a few hundred thousand.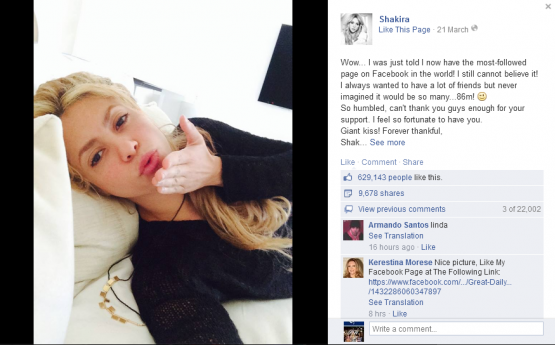 She accompanied the post with an intimate selfie and an air kiss.

As of our press time, the Shakira page has 86.7 million likes, eclipsing Rihanna's page, which boasts a meager 86.3 million fans.

Source (Read More): http://www.musictimes.com/articles/4997/20140324/shakira-eclipses-rihanna-liked-person-facebook.htm
On the other hand, unlike the 500 million or more selfie posting women and men, the individuals mentioned and featured above are professional and well paid entertainers (showgirls) who offer entertainment as a service in exchange for the attention that they receive, as opposed to seeking attention for the sole purpose of fulfilling their own needs for attention and affection due to boredom and self esteem voids.
In the name of preserving the integrity of showbiz with this new digital age format, we believe it is best to begin to shift our already limited amount of mental space and time to more worthy individuals, as the experts claim that the first step on the road to personal growth and change is the raising of ones own personal standards.
"Any time you sincerely want to make a change, the first thing you must do is to raise your standards." – Tony Robbins
Got it?
Good, now on with the show!
A showbiz solution provider's perspective to consider.