I DON'T FUCK WITH YOU – Big Sean ft. E-40 Song Is In Super Heavy Rotation In California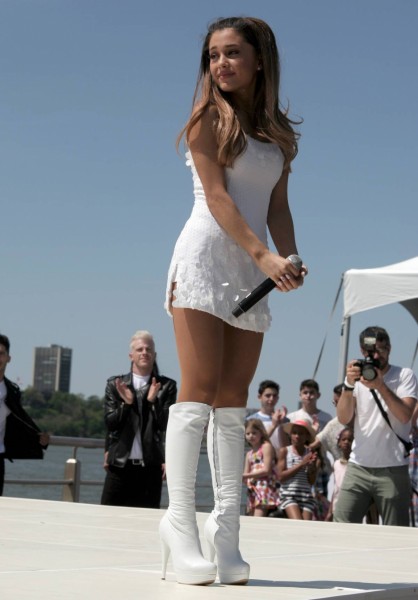 Ariana Grande
living for love http://smarturl.it/ArianaMyEvrythnDlxDA
Well, lets see here.
This song is in such heavy rotation locally, both online and offline, to the extent that my teenage neighbors across the street who keep me up to date on whats Pimpin' with the youth, are playing it loud right now, so the decision was made to go ahead and post the official lyrics video that I have yet to watch, to look more closely at what is actually being said and felt in the atmosphere going into the second to last month of 2014.
In regards to why Ariana Grande's image is the feature, lets just say that we are keeping it "P" by actually showing an example of who Big Sean is "fuckin' with" so that women of the world can have a better idea of what does work for some of us men, as I am sure E-40 and Big Sean would not mind as a convenient reason to post her picture and bio on PimpHop.com for some good old fashioned and authentic pimp-a-licious pub and promo!