"I'M RICK JAMES BITCH!" – The Ultimate Solution For When It Comes To Her "Being Mary Jane"
|
Being Mary Jane (2013– )

The story and life of a black woman, her work, her family as well as her popular talk show which she hosts.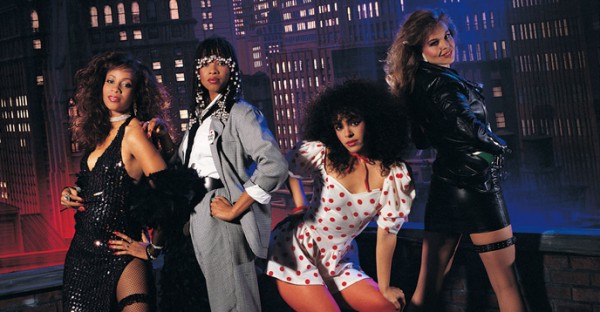 Mary Jane Girls

Origin Los Angeles, United States

The Mary Jane Girls were an American soul and funk group in the 1980s. They were protégées of singer Rick James. They are known for their hit songs "In My House", "All Night Long", and "Candy Man". The project was to be a solo project for Joanne "Jojo" McDuffie who was the only member that sang background for Rick on tour and in the studio. All Mary Jane Girl projects were sung by Jojo(Lead and Background) and the Water Sisters (Maxine/Julia)backgrounds which created the unique sound. Rick took the tracks to Motown but, lied and stated this was the group project he wanted to put together. Rather than lose the deal Rick got who he could to make the group up. No auditions took place which resulted in other members who could not sing at all or were very limited vocally.The group could not perform live and missed opportunities such as the Tonight Show and Saturday Night Live . The band had to sing live for the group on tour with the exception of JoJo. When Rick did use a member other than Jojo in the studio it was on a restricted basis.

Source (Read More): http://en.wikipedia.org/wiki/Mary_Jane_Girls
Moral Of The "P" True Hollywood Story (Solution)
Do ya? Do ya? Do ya? Do ya? Do ya? Do ya?
Now do you think you love me Mary Jane.
Don't you play no games.

"Mary Jane"
– by Rick James
Advice To Mary Jane, Compliments Of Rick James  = Don't You Play No Games.
Another "P" True Hollywood Story.