#ILLUMINATI – Track #5 Produced By Kanye West For Madonna's New Album "Rebel Heart"
|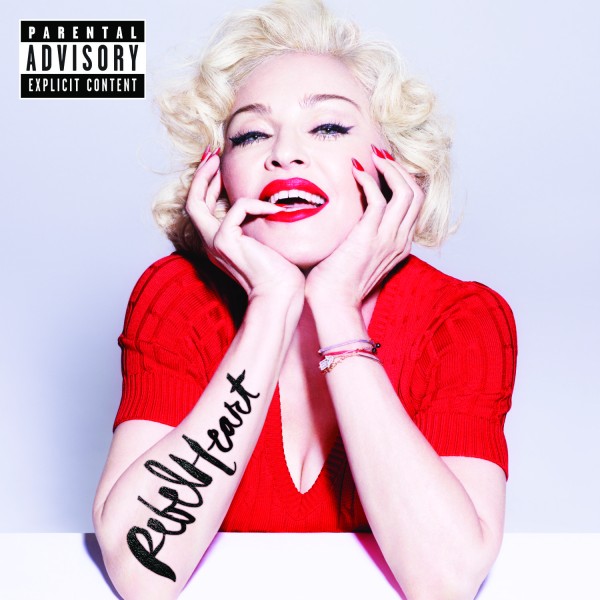 Rebel Heart (Madonna album)

The fifth song, "Illuminati", was written in March–April 2014, after Madonna came to know that people alluded to her with the eponymous term. She researched about the real Illuminati and wrote the song, feeling gratuitous for the comparison. Lyrically it refers to the Illuminati conspiracy theory as well as black magic, witchcraft, Isis, the Egyptian pyramids, the Phoenix, the Age of Enlightenment, and the Eye of Providence, with the chorus singing, "It's like everybody in this party is shining like Illuminati". It also references a number of celebrities, entrepreneurs, politicians, and religious leaders. "Illuminati" was one of the songs chosen by West to produce for Rebel Heart. According to Madonna, West loved the melody and "added his spin to it, musically, and I love it. To me, he elevated the lyrics with the music. It's like a siren, alerting people.

Source (Read More): http://en.wikipedia.org/wiki/Rebel_Heart_%28Madonna_album%29
"The all-seeing eye is watching tonight
That's what it is
Truth and light"

"It's the enlightenment that started it all
The founding fathers wrote it down on the wall"
Moral Of The Story (Solution)
Click on the image above to review the special PH 2014 Christmas Day article.
Well, lets see here.
It is what it is according to Madonna, and if we were to say anything to add to what has already been said, it would simply be these three things.
1. The writing really is on the wall.
2. She likes to be watched.
3. Eye like to do the watching.
Once again, its on…with the show!
Another "P" True Hollywood Story.